The Perfect Meeting Spot Between the East and West Coasts
It's Fall in Southwest Florida and time to enjoy the beautiful outdoors with friends and family. The air becomes cooler and crisp, the atmosphere brightens, and spirits seem to be lifted as holidays are right around the corner. Make the holidays extra memorable this year with a fun trip to Ave Maria's Town Center and experience what a Big Kind of Small Town has to offer.
Ave Maria, Florida is more than just the fastest growing community in Southwest Florida, it's a place of belonging, friendships and new experiences. In the heart of town, Ave Maria's Town Center boasts thirty local merchants with unique services, products and delicious menus. Spend a day your way in Ave!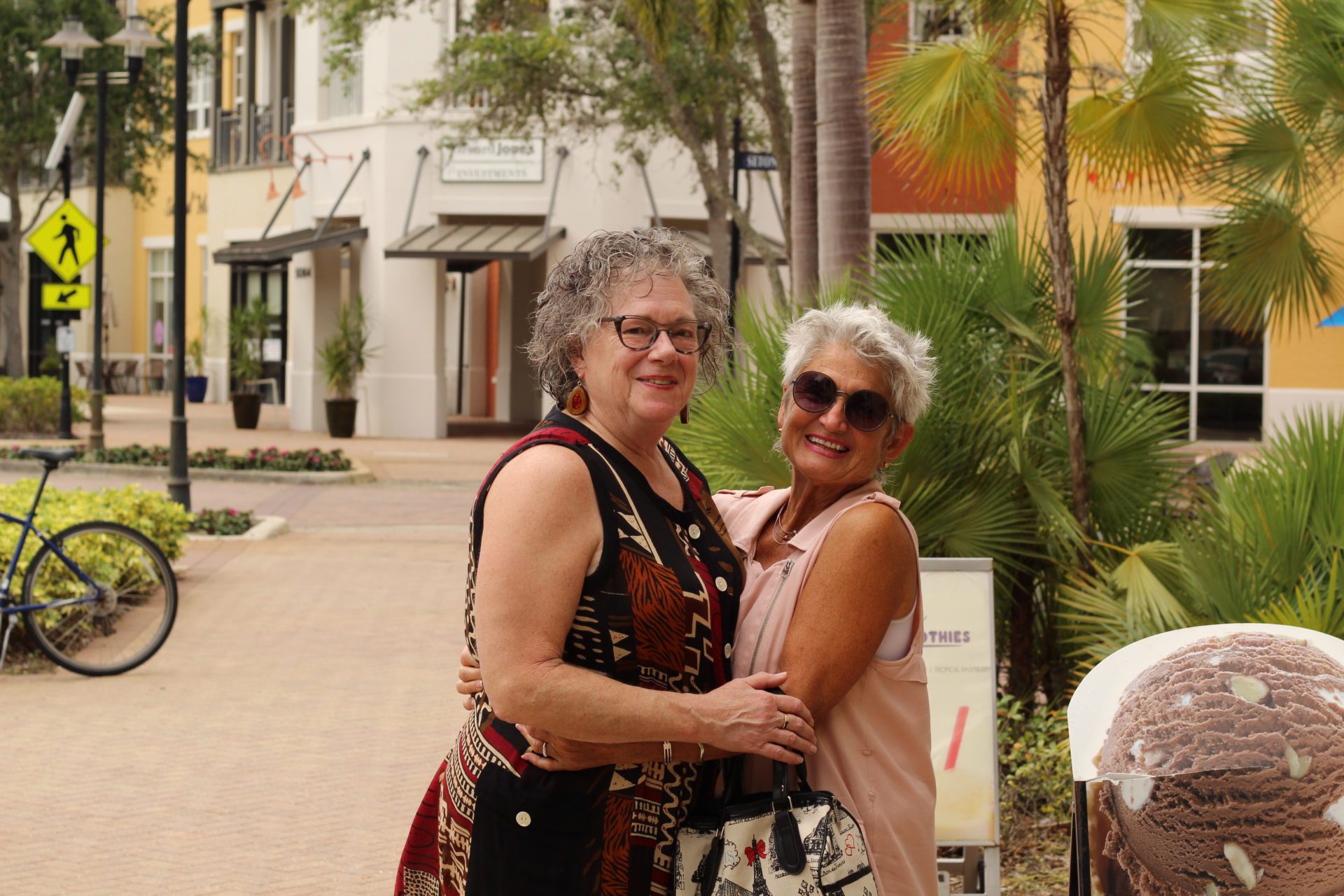 That's exactly what visitors Ann and Cathy do on a regular basis. They're cousins, one lives in Venice, the other in Delray. They refuse to go more than a few weeks without seeing each other and instead of taking turns to visit one another, they wanted to do something more fun and adventurous. Their solution: meet in Ave Maria! It's the perfect in-between spot to get together, enjoy the beautiful scenery in Ave Maria, grab lunch and shop locally. Sometimes they even bring other cousins, siblings, or the whole crew for a fun day in Ave.
Imagine spending the day in A Big Kind of Small Town. First, stopping at Tropical Smoothie for breakfast and a smoothie to prepare for a day of shopping and exploring. Next, walking to The Secret Ingredient, a locally-owned women's boutique for all the new fall and winter styles. Then, stopping in By Way of Family to find those unique gifts for loved ones on your holiday shopping list. If wanting to pamper yourself is on your mind, Salon D' Maria is ready to offer you a beauty service to rest those feet of yours.
Feeling more adventurous? Book an Orange Jeep Tour safari and get off-road and outdoors in Ave Maria's surrounding nature preserve with a private tour guide.
Before calling it a night, it's time for dinner with a delicious pizza at Gino's Trattoria Per Tutti. Enjoy watching the beautiful west coast sunset while reminiscing on a day well spent your way in Ave.