Big Leap. Small Footprint.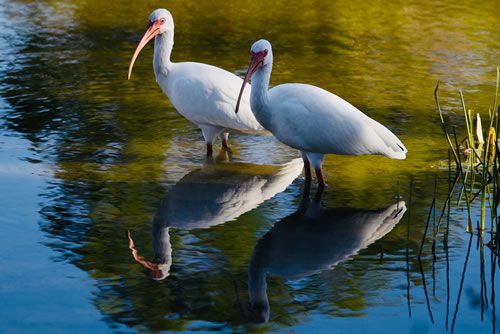 Through the years, Ave Maria has evolved into a multi-generational mix of cultures and credos, but the values you'll see— reflected in life here— have been with us from the start. Barron Collier Companies, a family-owned business for more than one hundred years and the developer of many successful real estate projects, joined together with Tom Monaghan, founder of Domino's Pizza, to build a town centered around the values of family, education and community. Along with dedicating energy and resources to creating a thriving community, their shared vision included a commitment to the conservation of the area's natural resources and wildlife. As pioneers of the Rural Land Stewardship Program, 17,000 acres in and around the Ave Maria community are preserved.
When you bike past the undeveloped wetlands of Camp Keais Strand, enjoy the proximity to the Rookery Bay and the famous Everglades, take in the beautiful scenery of the nearby Corkscrew Swamp Sanctuary or simply stroll past the smiling faces of folks in our Town Center, you are experiencing the values Ave Maria has stood for from the beginning.