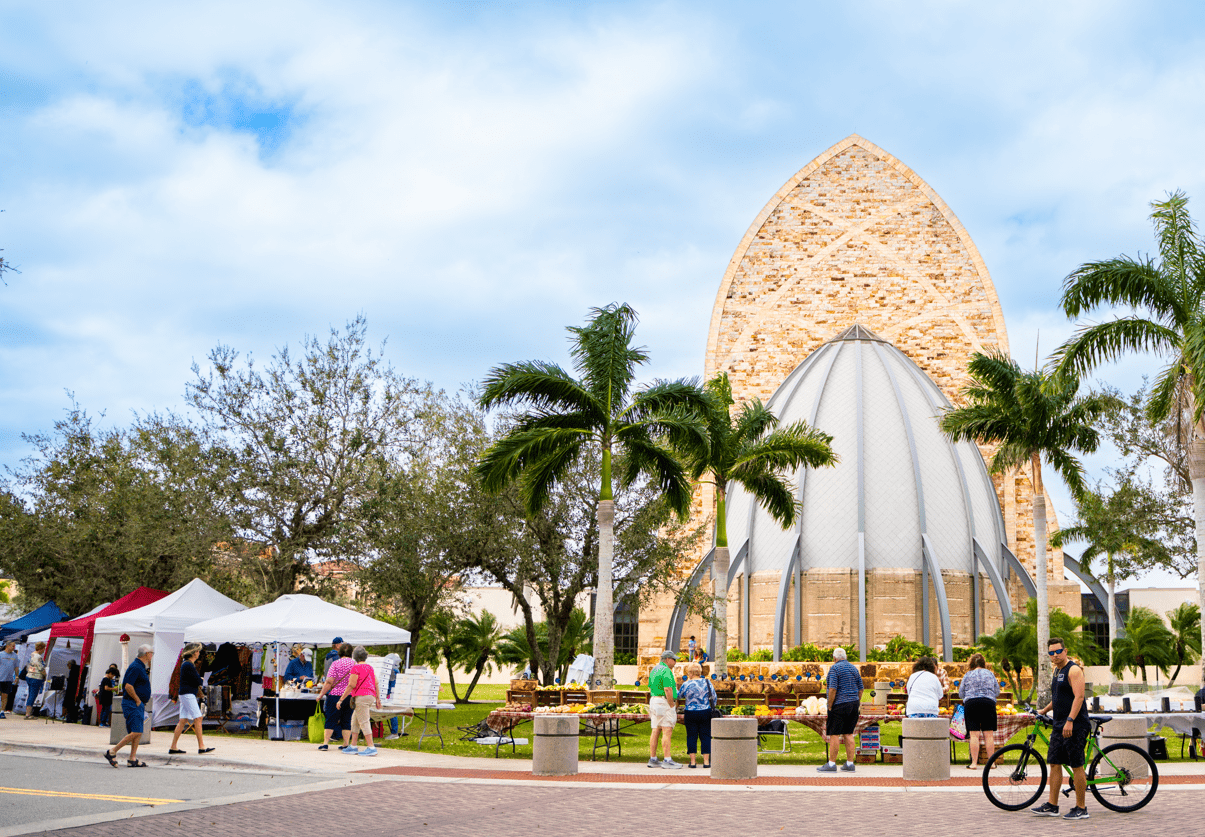 2023-2024 Ave Maria Farmers Market
Open to the Public! The 2023 – 2024 Ave Maria Farmers Market is located in the Ave Maria Town Center every Saturday, from November 4 – April 27. Market hours are from 9:00 a.m. – 2:00 p.m., with LIVE Music from 11:00 a.m. – 2:00 p.m. Browse fresh local produce and citrus, fresh seafood, breads, local honey and fruit spreads, soaps, oils, flowers, candles, jewelry, crafts, clothing and more! Brought to you by SW Florida Markets, LLC. Please call (239) 293 – 6266 to become a vendor.
For more event information, please contact the Ave Maria New Home & Welcome Center at (239) 352 – 3903.