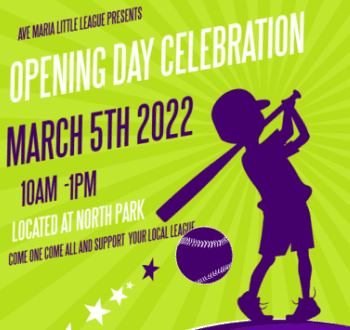 Ave Maria Little League Opening Day Celebration
Open to the Public! Come out and support your local league! Everyone is invited to all Ave Maria Little League games. Snacks & refreshments will be available!
For more information, visit AveMariaLittleLeague.com
Stay tuned for Little League Softball & Baseball game schedule flyers!