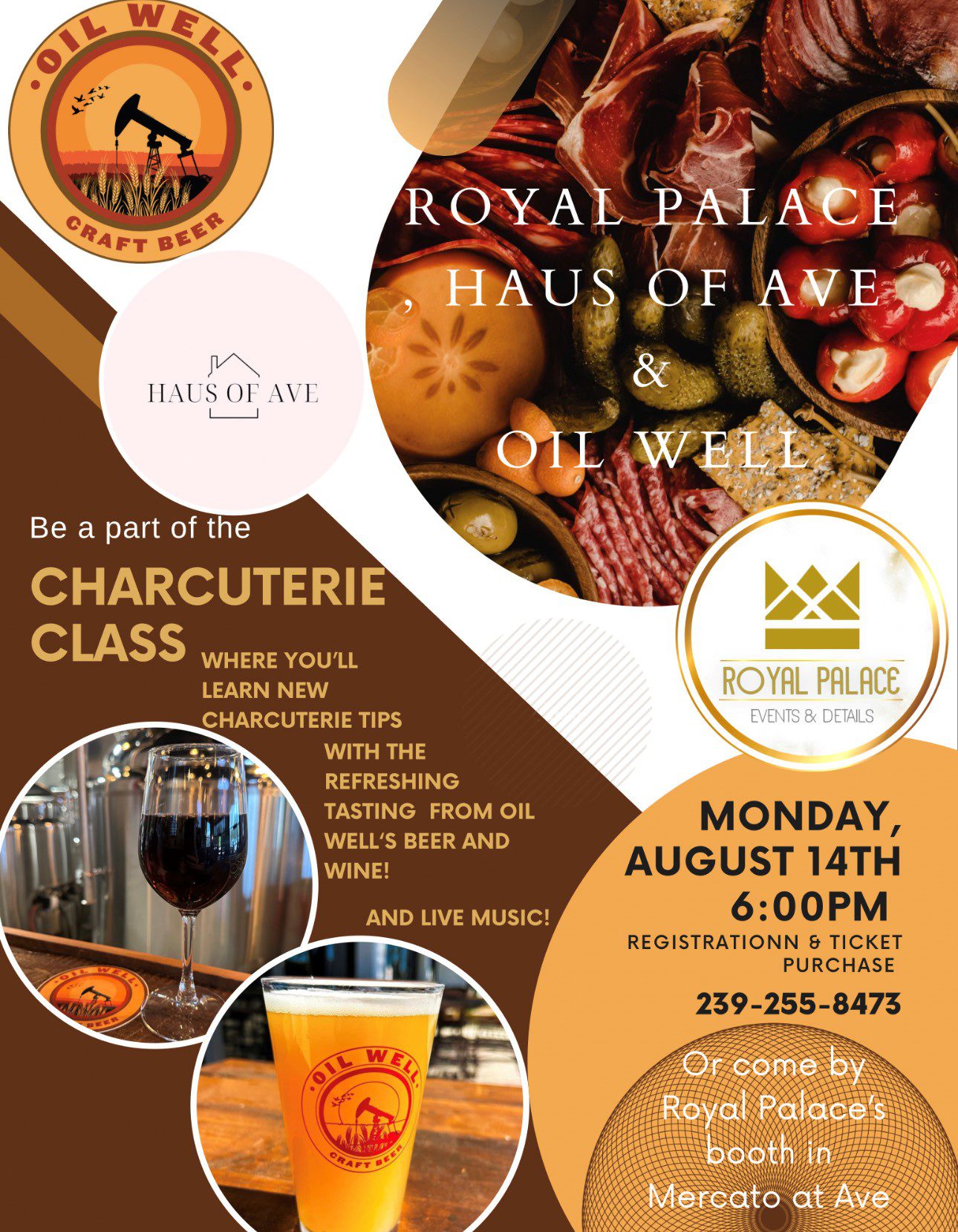 Charcuterie Class, Live Music & More!
Join in on an eventful Charcuterie Board Class hosted by several local Ave Maria businesses!
Royal Palace Events and Haus of Ave will be at Oil Well Craft Beer to teach event attendees how to make an amazing spread for any get-together.  Class fee is $40 and includes a cutting board, instructions on how to create a spectacular charcuterie board, as well as a drink from the brewery. There'll also be live music to enjoy!
To RSVP, please visit Royal Palace Events' booth at Mercato at Ave or text them at (239) 255 – 8473 to secure your spot.