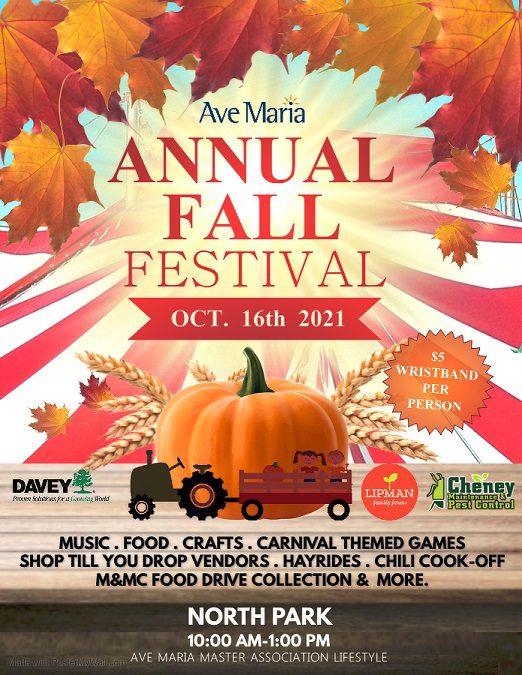 Fall Festival and Chili Cook-Off!
Resident Only – This October 16th, from 10am to 1pm, come and enjoy hayrides, carnival games, food, music, & more!
You can participate in the Chili Cook-Off, or help your community by donating canned foods to the Mary & Mercy Center Food Drive. There's plenty to do, see, and shop for; so come to North Park and get in the autumn spirit!
Chili Cook-Off information:
Have a chili recipe you want to share with the Ave Maria Community? Here is your chance! Register by Oct 13th, by emailing themumsist@hotmail.com.
Participants need to arrive in North Park by 11AM Oct. 16th. Please have your chili labeled and in a crockpot to keep it hot, & bring a ladle for serving. Bowls, spoons, and crackers will be provided! Winner will take home a trophy! Sponsored by Clean Air Management.