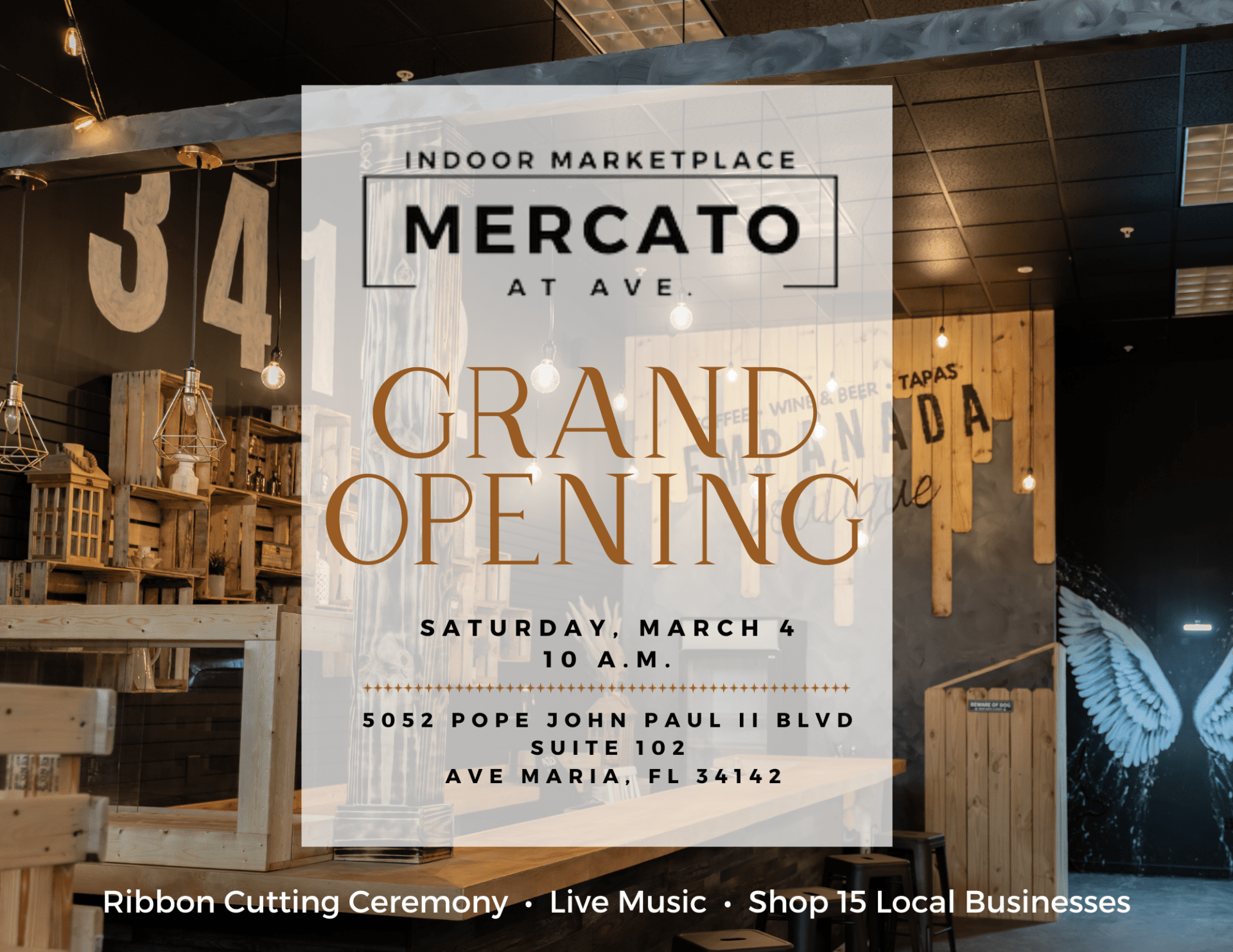 Grand Opening of Mercato at Ave!
Join us for the grand opening of Mercato at Ave, located at Ave Maria's Publix Retail Shops, on Saturday, March 4 at 10 a.m. Guests are welcome to enjoy live music by Bailanow, while browsing 15 local vendors. This new town hangout spot is for all ages and features a variety of products from soaps, clothing, beauty supply, jewelry, apparel, edibles and more. Guests can enjoy free WIFI, hand-crafted coffee beverages, a wine and beer bar, lounge areas and live music events.
———–
Mercato at Ave
5052 Pope John Paul II BLVD, Suite 102
Ave Maria, FL 34142
———–
To learn more please visit www.MercatoatAve.com or email MercatoatAve@gmail.com.