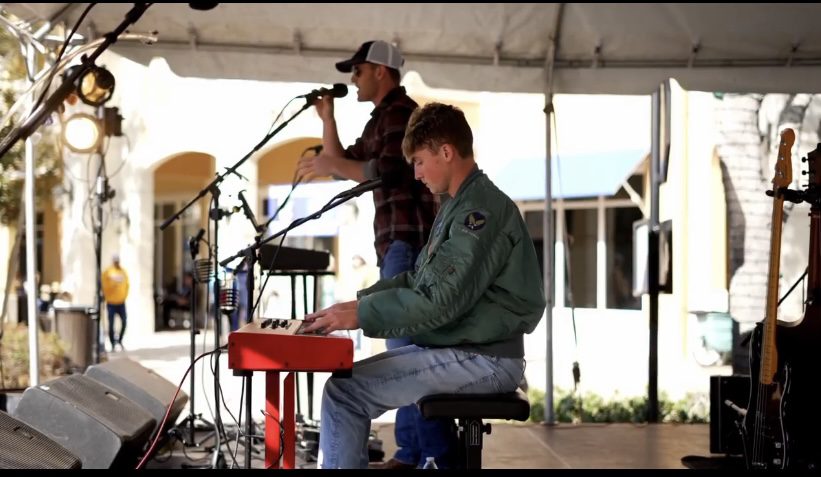 Live Music in Town Center!
Open to the Public! Every Tuesday and Saturday from January 17th through April 25th, enjoy live music from 11 a.m. to 2 p.m. in the Ave Maria Town Center! Performers include the Mason Williams Duo, Eric Jacques, Gerald Augustin, Chris Stultz, Wendy Rene, Harmony 2 and many more! Please visit AveMaria.com or call (239) 352-3903 for artist/performance details.
Click here for Facebook event.
---
Performance Schedule
Saturday, 1/14 … Harmony 2
Tuesday, 1/17 … Mason Williams Duo
Saturday, 1/21 … Chris Stultz
Tuesday, 1/24 … Wendy Rene
Saturday, 1/28 … The Back Country Boys & Steinbeck Way
Tuesday, 1/31 … Eric Jacques
Saturday, 2/4 … Blackburn
Tuesday, 2/7 … Steely Pan
Saturday, 2/11 … Gerald Augustin
Tuesday, 2/14 … Patchouli
Tuesday, 2/21 … Mason Williams Duo
Saturday, 2/25 … Chris Stultz
Tuesday, 2/28 … Wendy Rene
Saturday, 3/4 … West of Galway
Tuesday, 3/7 … Harmony 2
Saturday, 3/11 … Eric Jacques
Tuesday, 3/14 … West of Galway
Saturday, 3/18 … West Side Tropico
Tuesday, 3/21 … Blackburn
Saturday, 3/25 … Steely Pan
Tuesday, 3/28 … Gerald Augustin
Saturday, 4/1 … Kraig Kenning
Tuesday, 4/4 … Mason Williams Duo
Saturday, 4/8 … Chris Stultz
Tuesday, 4/11 … Wendy Rene
Saturday, 4/15 … Harmony 2
Tuesday, 4/18 … Eric Jacques
Saturday, 4/22 … Blackburn
Tuesday, 4/25 … Steely Pan
Saturday, 4/29 … Gerald Augustin