A Season Full of Fun, Free Events Open to the Public
Season is here in southwest Florida and it's time to enjoy the beautiful outdoors. Just minutes away in Ave Maria, Florida there's plenty to do from shopping and dining to live music and events in the Town Center. Ave Maria Town Center events are the perfect way to experience Ave Maria, Florida, meet new friends, sample new foods, and simply enjoy the warm winter sunshine in A Big Kind of Small Town.
Enjoy some excitement on a weekday in the Ave Maria Town Center. Every Tuesday and Thursday from 11:00 am to 2:00 pm meet at the Welcome Center and hop on a 45-minute trolley tour around town and discover all that's new for 2020. Afterwards listen to live music from 1:00 pm to 4:00pm. With over 30 merchants including restaurants, shops and services you can shop at The Secret Ingredient, grab lunch at the Pub & Grill, schedule a salon service and visit Ave Maria University bookstore.
The Ave Maria Arts & Crafts Festivals will he held four times this season – Jan 14-16, February 11-13, March 10-12, and March 28-29. These popular festivals feature several styles of art on display including oils and acrylics, photography, pottery, sculpture, jewelry and more. The arts and crafts festivals are produced in conjunction with TNT Events, organizer of dozens of art festivals throughout Florida with a focus on hand-crafted original works.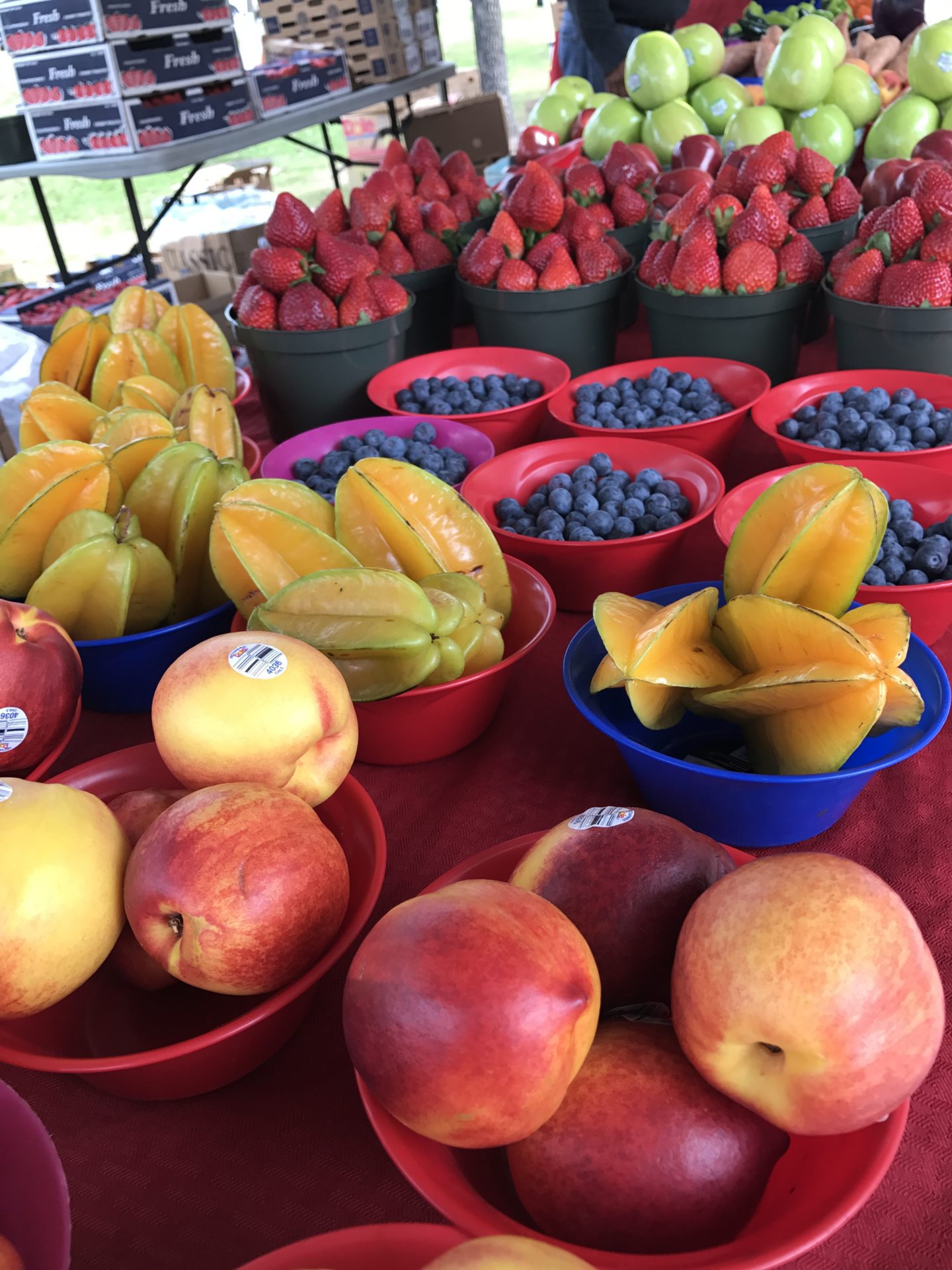 The Farmers Market is every Saturday from 9:00 am – 2:00pm where you can shop local, specialty vendors. In addition, save these dates! The 10th annual Sunshine State Steak Cook-Off is on Saturday, January 25th starting at 1:00 pm. One of our signature events, Blues Brews & BBQ is on February 1st and offers a family-friendly atmosphere, popular local bands, entertainment and food. Don't miss the Margarita & Taco Festival on March 21st with a variety of food, drinks and activities.
For more information on upcoming events, please visit our events page or like us on Facebook @AveMariaFlorida.