AVE MARIA SURPASSES 500 NEW HOME SALES TO DATE IN 2022
NAPLES, FL., – November 8, 2022 – Top 16 Selling Master-Planned Community in the United States, Ave Maria, reports 517 net new home sales year-to-date. Since the opening of the community in 2007, more than 3,900 new homes have been sold in the town, with a planned build out of approximately 11,000 residents including both single-family, condo, and villa homes. Home sales were reported from the four residential builders in Ave Maria— CC Homes, Del Webb Naples, Lennar, and Pulte Homes.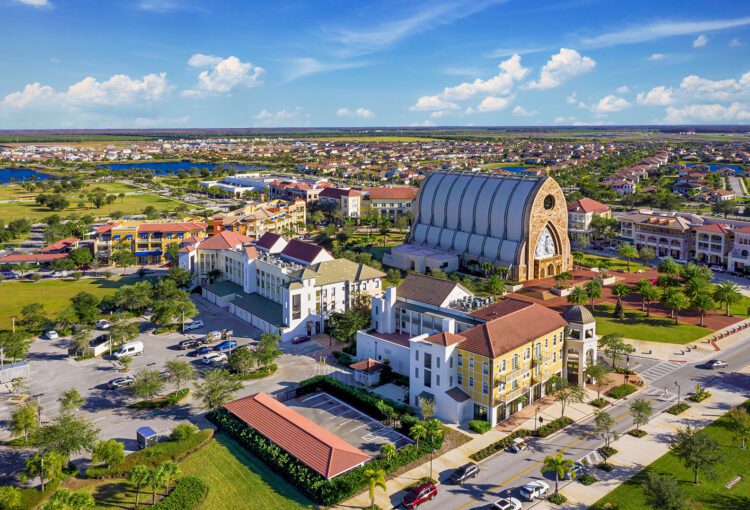 Even as new communities are being built in Collier County, Ave Maria continues to be the top choice for home buyers. A strong network of residents and local business owners along with A+ education and an active lifestyle are at the heart of this master-planned community, giving a true small town feel that so many buyers are looking for when shopping for a new home community.
Over 25 model homes are open daily and range from single-family to condominiums with prices from the $200s to over $500s. The residential growth in Ave Maria has also led to more commercial growth, including a new gift boutique, Stella Rose Way, a preschool, The Palm Preschool, an indoor kids play venue, Kibitz N' Play and more that will be announced soon.
"Ave Maria's strong sales and growing Town Center shows that families, active adults and businesses are all attracted to the town," shared Cee Cee Marinelli, director of development for Ave Maria. "We have seen a significant increase in leasing of office and retail space due to accelerated residential growth. Entrepreneurs understand the great opportunity they have to open a business in town."
There are over 40 businesses in the Town Center, Loyola Professional Suites, Publix Supermarket and Publix Retail Shops, and the Park of Commerce with Mobil gas station. In addition, there are several amenities for residents to enjoy including a water park, soccer and baseball fields, amphitheater, dog park, trails, playground, bocce and tennis courts, as well as a fitness center, private schools from preschool through university, and free events throughout the year. Finding your dream home accompanied with the amenities, convenient shops, restaurants, and services makes Ave Maria the perfect place to live life to the fullest.
ABOUT & DIRECTIONS
Ave Maria has been named a Top 25 Master Planned Community in the United States, 2015-2021 Community of the Year, the Top Selling Single-Family Home Community in Southwest Florida, and its active adult community, Del Webb Naples, has been named a Top 20 Places to Retire. Located in southwest Florida, Ave Maria is a self-sustaining town including shopping and dining, employment opportunities, parks and recreation, and is zoned for all A-rated Collier County public schools.  At its build out, the town will include up to 11,000 residences, and 1.8 million square feet of retail, office, and business park uses in its 4,000 acres.  Ave Maria is located at the intersection of Oil Well and Camp Keais Roads in Eastern Collier County.  The main entrance, on Oil Well just west of Camp Keais, leads to the Town Center. Take I-75, exit 111, follow the signs east to Ave Maria, approximately 25 minutes. For more information, please visit  http://www.avemaria.com/ or call 239-352-3903.
###