Belonging and Mindful Living – Find this and more in Ave Maria, Florida
Erica Fish, Ave Maria Development
———–
Over 20 years ago, regions were discovered around the world where people were flourishing well past the age of 100. These areas became known as Blue Zones. Blue Zones Project is a community well-being initiative with the goal of decreasing chronic disease and helping residents live longer, healthier and happier lives.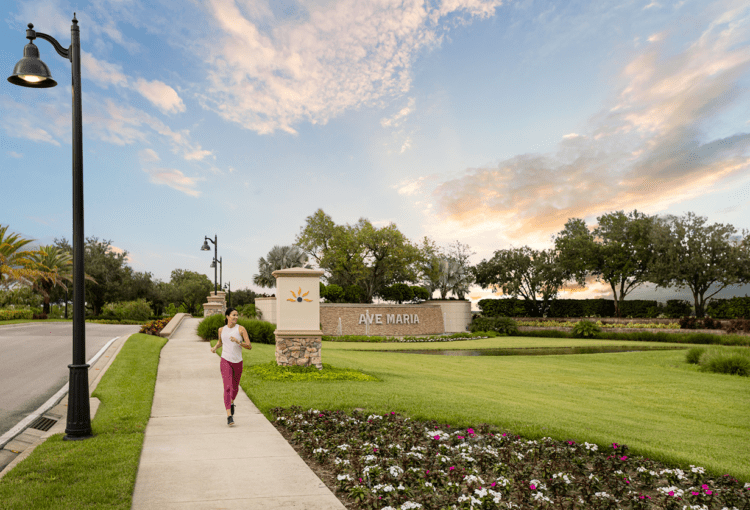 Is Ave Maria, Florida a good place to live? Nestled in southwest Florida lies Ave Maria, an award-winning master-planned community that has been recognized as one of the first places in Florida and the Southeast U.S. to achieve a Blue Zone Community Certification. "It's rewarding to witness the positive impact Blue Zones has brought to Ave Maria, and as a community, we understand how important healthy social living is to our residents," said Carol DiFlorio, Lifestyle Director for the Ave Maria Master Association. "The Blue Zones Project is the perfect match for life improvement our residents seek."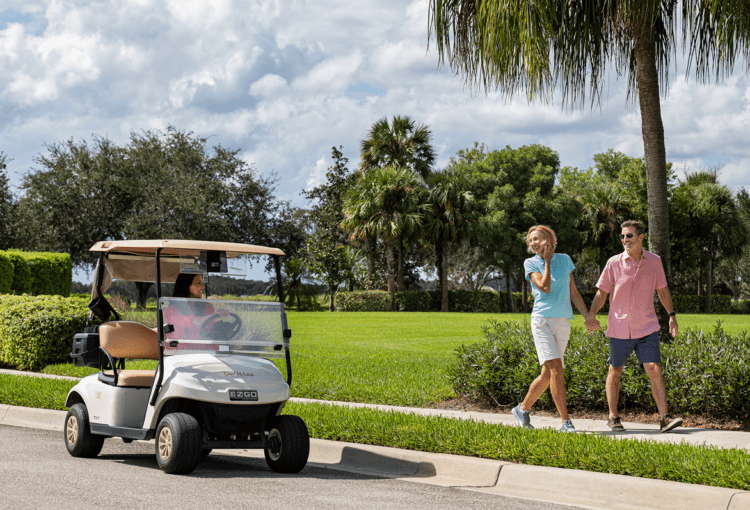 To become a Blue Zones Certified Community, Ave Maria adopted Power 9 – nine pillars inspiring people to live to the fullest and become most motived – as part of its town lifestyle and infrastructure. The community's worksites, restaurants, Homeowners Association, recreational amenities, schools and university, grocery store, small businesses and faith-based organizations are some of the motivators that has made Power 9 resonate and inspire this Big Kind of Small Town.
Through insightful planning, Ave Maria has proven there's more to life when amenities and social connection boost fun and personal bests for all ages. From water aerobics at the water park to 55+ co-ed softball games in South Park, residents find a common ground to connect. Sustained with a vibrant Town Center, exciting amenities, a diverse network of medical providers, top-rated schools, worksites, restaurants and stores, this Blue Zone has a lot happening for its community goers and visitors. Ranked among the Top 20 Master-Planned Communities in the nation, Ave Maria has made its mark for improving what it means to feel better and live better.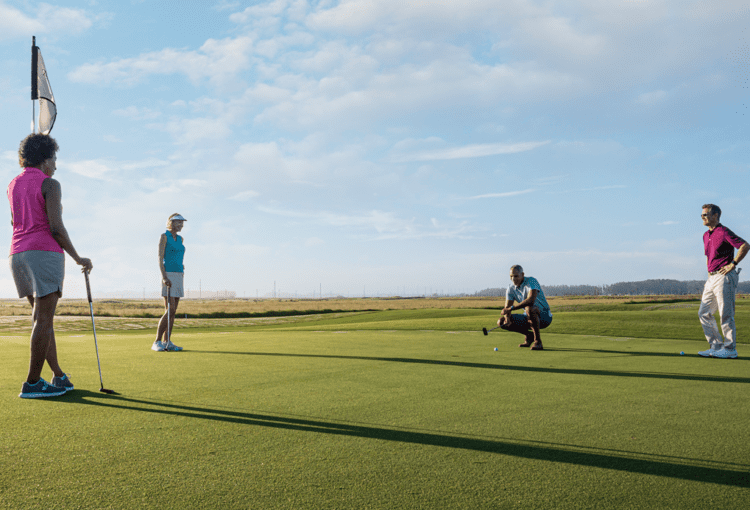 "My family moved to Ave Maria in 2021 with hopes to continue the mission of cultivating wellness through our fitness business, and using amenities like South Park has been a great meeting ground for residents to make new connections while improving their health," said Nicolas Leon, founder of Ave Bootcamp. He and his members have taken advantage of Ave Maria's Blue Zone amenities for group exercises, runs and other weekly workouts when using the fields, courts and running trails. "There is no competition for better health. Gathering as a community to improve quality of life really defines the Ave Maria lifestyle."
---
The Ave Maria Master Association recently hosted a Power 9: Wellness Day for residents to enjoy dancing, free fitness classes, nature and walking trails, bocce and badminton, plus many other fun activities getting the mind and hearts pumping. The event also had a Blue Zone tabling expo, raffles and local food trucks.