Meet Dr. Walkey, Braden Clinic's Board-Certified Pediatrician
In Ave Maria, the Town Center is truly the heart of the community. It is the perfect place to socialize with friends, grab a bite to eat or shop and even take care of your wellness visits. In the Town Center lies Braden Clinic, a local medical clinic in town and offers primary and family care, pediatrics, laboratory services and more.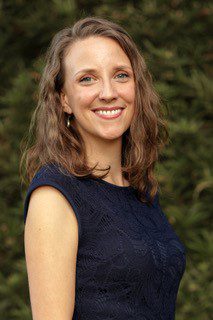 For National Doctors Day we are highlighting Emily Walkey, MD who is an integral part of the Braden Clinic team. Dr. Walkey is a board-certified pediatrician and has been a practicing pediatrician since 2011, after completing her residency at Duke University Medical Center. She worked for several years as a primary care pediatrician in Oconomowoc, WI before moving to Ave Maria, Florida with her family in 2017. They decided to move to beautiful Southwest Florida when her husband, Jeffrey, was offered a position teaching theology at Ave Maria University. She has been working at the Braden Clinic since 2017 and established pediatric care at the clinic.
Dr. Walkey has a special interest in breastfeeding medicine, and she is passionate about helping moms with any breastfeeding concerns.  She also has a special interest in pediatric obesity—helping kids and their families develop healthy lifestyle habits. She offers several pediatric services at the clinic and looks forward to helping the community stay healthy and happy.
Dr. Walkey is currently working her way through a pediatric integrative medicine fellowship to better serve her patients. The American Academy of Pediatrics defines pediatric integrative medicine as follows: "Pediatric Integrative Medicine involves the integration of complementary and conventional therapies on the basis of the best available data, with the goal of maximizing therapeutic benefit to the patient." She feels grateful for the opportunity to live in Ave Maria with her husband and four children and serve the Ave Maria community.
For more information about Braden Clinic please visit their website, call (239) 867-3662 or email info@bradenclinic.com.