Putting Ave Maria on the Pickleball Map
I moved to Ave Maria Del Webb from the Chicago area for three reasons; to be close my best friends, the weather and to play Pickleball. And it's been one of the best decisions I've ever made! I have made many friends and have met wonderful people since my transplant here. Before I moved, I was playing Pickleball once a week indoors if I was lucky, and now you can't keep me off the courts! It's a wonderful sport for all ages and the fastest growing sport in America.
Last July, I was fortunate enough to meet my partner Theresa Demaio and ask her if she would be interested in partnering in a tournament. Since we were both relatively new to the sport, we played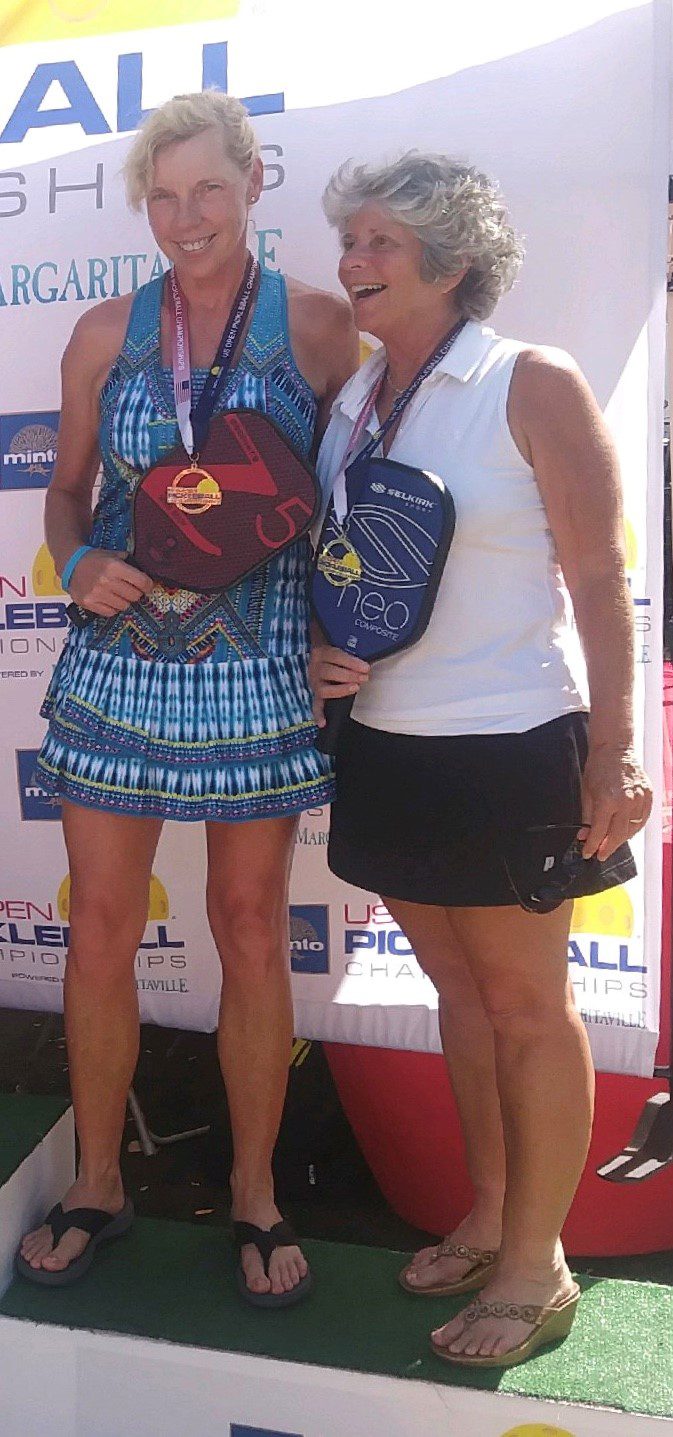 together as often as we could and took some lessons. Not only did I find a great partner in Theresa, but a true friend as well. We were fortunate to medal in the tournaments we played in and figured what the heck, let's go for the big one, the US Open. Since this is one of the largest tournaments in the world, we were lucky to get a slot, our bracket was full within 15 minutes of registration! Theresa and her husband (Steve) also pulled off a slot in the mixed doubles.
We were fortunate in our lead up to the tournament that our fellow Pickleball Club members supported us in our endeavors. Many were there to cheer us on at the Open, and for that we are grateful, we felt their presence through every point. On 2 May, Theresa and I pulled off the Silver in 3.0 Women's Doubles age 60+, we were elated! One year to the day, I closed on my house in Del Webb. On 4 May, Theresa and Steve won the Gold in 3.0 Mixed Doubles age 65+! We were so proud to put Ave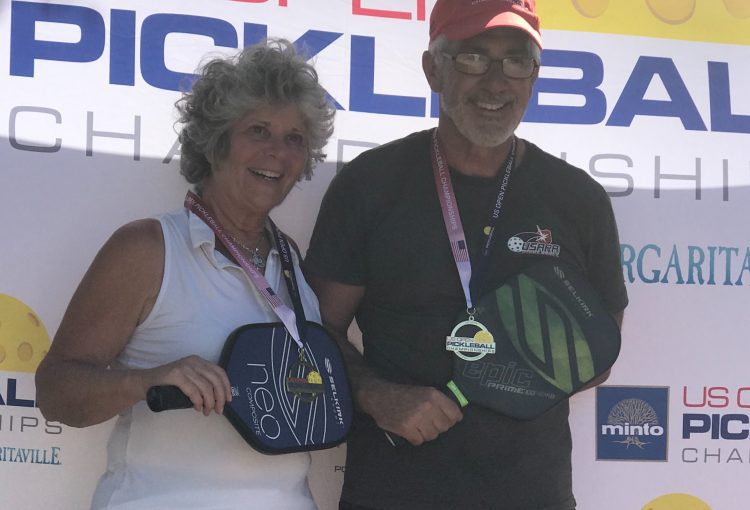 Maria on the Pickleball map!
It's been a great Pickleball year so far and we plan to continue to enter tournaments and hopefully bring more hardware home to Ave Maria. Tournaments take a lot of time to prepare for and they are physically, emotionally and psychologically exhausting, and therefore not for everyone. But Pickleball is! So, grab a paddle, a partner and a ball and get out there!
-Franciska Blankenfeld