The Ave Maria Fall Festival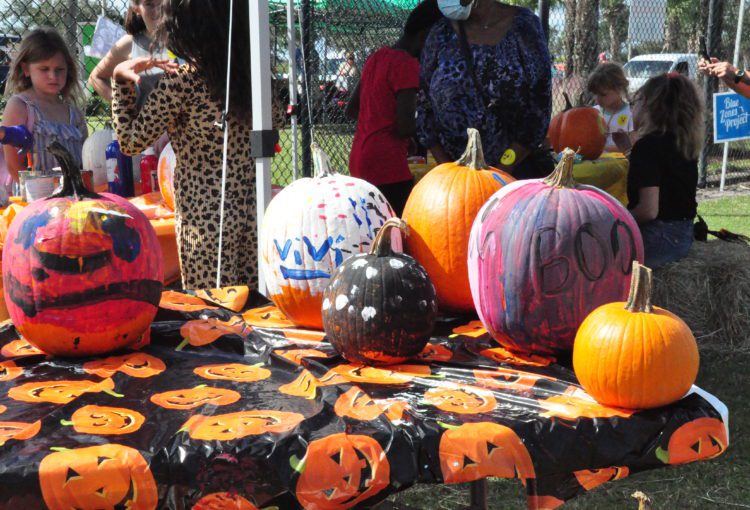 The Ave Maria Master Association organized an annual fall festival where children and families participated in several fun fall activities including hayrides, field games, pumpkin painting, cornhole, mummy wrapping contests, and a photo booth area. With its open spaces and scenic views, Ave Maria's North Park was the perfect location for the festival and to enjoy the fall weather.
The annual fall festival, as well as other community events throughout the year is what makes the town so special. Residents enjoy coming together to experience everything the Ave Maria lifestyle has to offer. The Master Association utilizes the large, open spaces in the parks and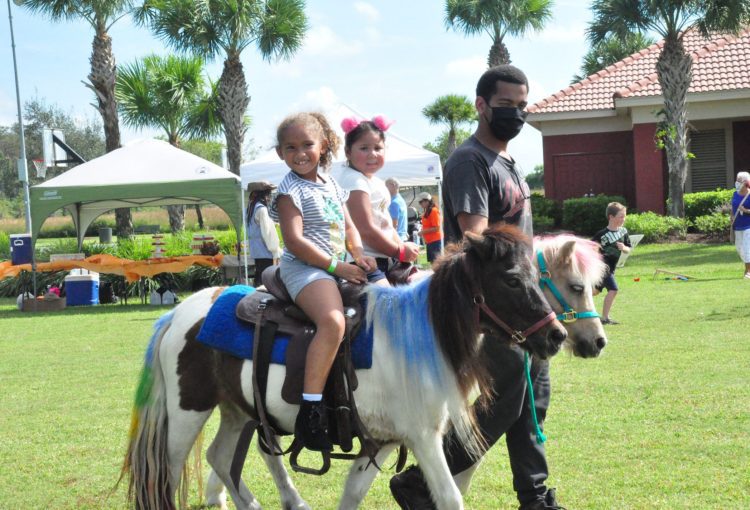 the Town Center which enables attendees and vendors to continue social distancing procedures.
Several outdoor activities were planned at the fall festival to accommodate the  variety of ages in our community. The petting zoo is always a favorite at the event for all ages! New this year were pony rides, with two adorable ponies offering rides for excited children. This became a quick favorite too and will be in the event plan next year.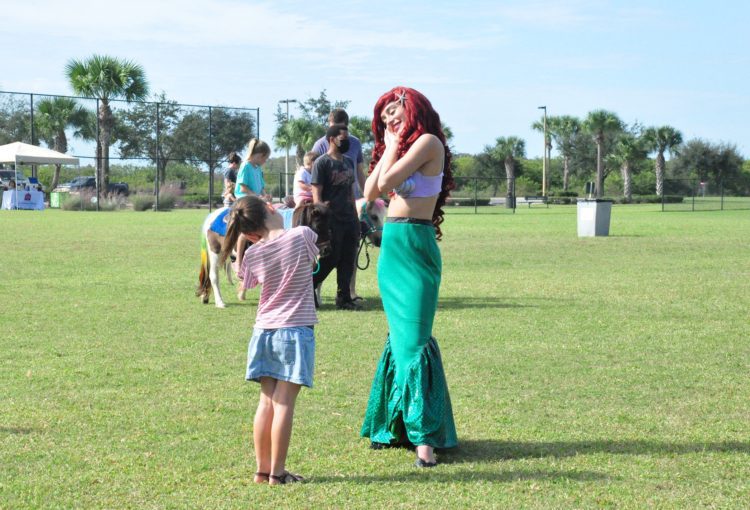 The Little Mermaid made an appearance at the festival and put on a magical sing-along for the little ones.  Several amateur artists showed up for the pumpkin painting contest, which ended up being a useful party favor for the participants. Older children had fun with the new Axe Throwing Cage and the Mechanical Bull ride, along with the other field games, duck pond, cornhole, donut eating and mummy wrapping contests and more activities happening all around the field.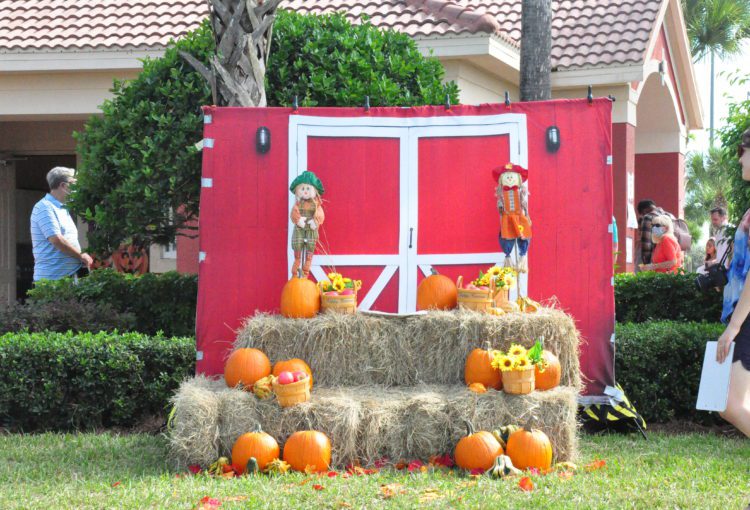 A family favorite was the fall photo booth area. Emily West Rose Photography provided professional photos as well as a wonderfully decorated festive booth for selfies. After all of these activities, residents worked up an appetite. Food trucks, including dessert trucks were at the event as well as a homemade peanut brittle making vendor which residents loved sampling.
Active adults could shop from the small farmers market at the festival, including a seafood and produce table, all while watching the fun activities happening on the field. Residents also continued to show that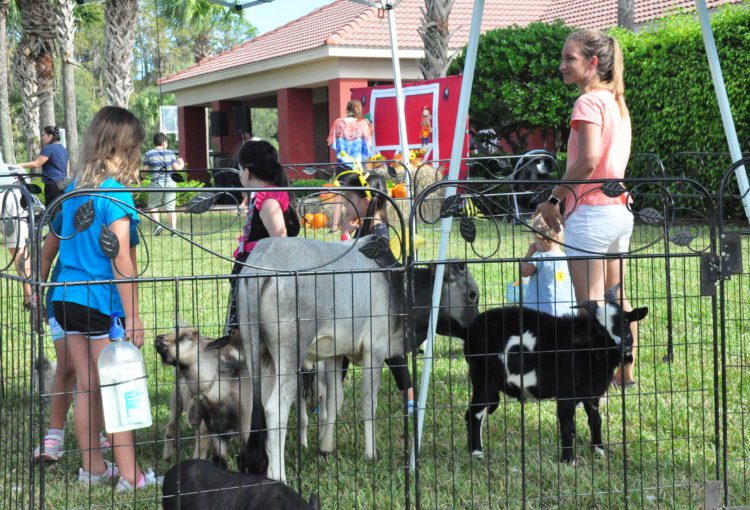 "Ave Cares" and brought bags of items for the Ave Cares Guadalupe Social Services Food Drive. It was a perfect fall day in Ave Maria, Florida!