Winter Festival, Arts & Crafts Festival to start the new year!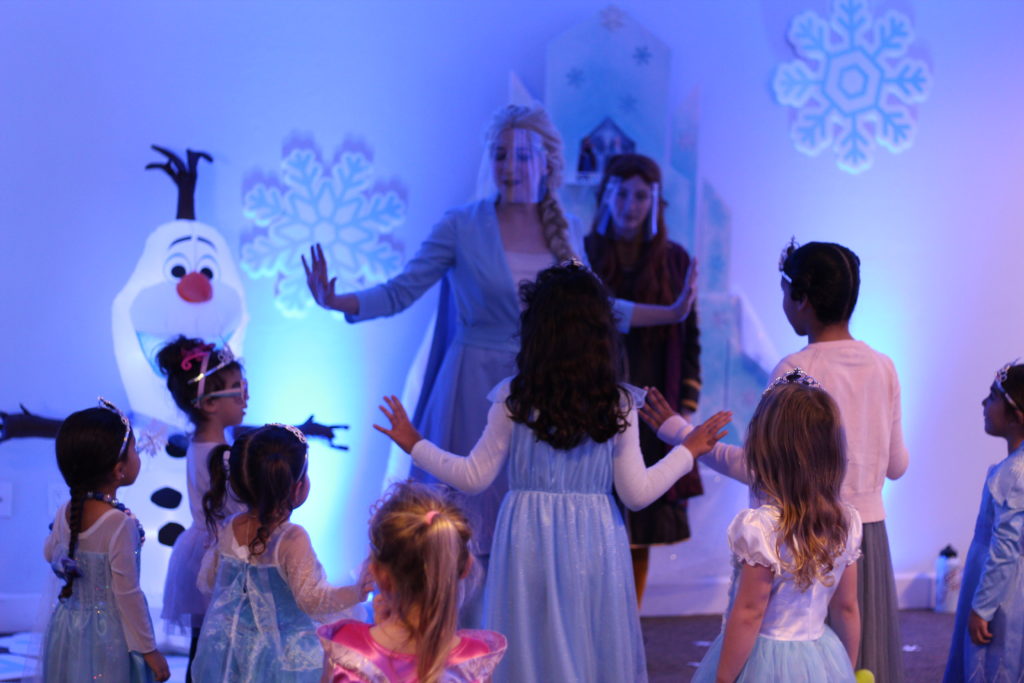 2021 is off to a great start in Ave Maria, Florida. During the cool month of January, the Snow Sisters (Elsa and Anna) visited Ave Maria and brought lots of fun to our Town Center! A private tea party, with story time, sing-a-longs and a photo opportunity lit up little princesses faces. Other kid's activities including balloon art by Too Tall Torie, pony rides (disguised as unicorns) and a winter slide created a memorable day. Attendees also enjoyed live music on stage by the Electric Lipstick band, a car show, lunch by our Town Center merchants, dessert food trucks and more made the first ever Winter Festival on January 16, 2021 a hit! Check out more event photos by clicking here.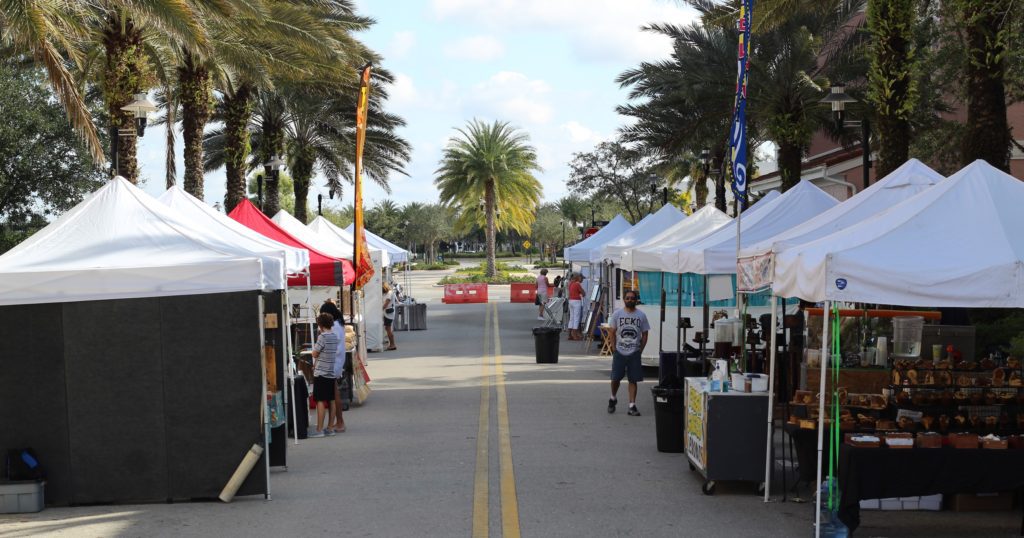 Also, we welcomed the Arts & Crafts Festival back to the Ave Maria Town Center on January 23 and 24, 2021. Unique, local vendors were in attendance ranging from delicious kettle corn to handmade artwork, ceramics, and jewelry. The Town Center was the perfect venue for this spaced out, outdoors event, organized by TNT Events. After shopping over 15 vendors at the Arts & Crafts Festival, many guests stopped into our new restaurants and boutiques including Maxwell Grace gift shop and the Secret Ingredient women's boutique for more shopping then Teriyaki Madness and Lozano's Mexican Restaurant for much needed energy. It was a fun weekend for residents and visitors alike. We look forward to hosting one more Arts & Crafts Festival on Saturday and Sunday, February 27 and 28, 2021 from 10AM – 4PM. 
Coming Up! 
The highly anticipated Blues, Brews & BBQ Festival is on Saturday, February 20th from 12:30-5:30PM. Come by the Ave Maria Town Center for a fun day with the family. Grab a cold beer, fresh BBQ, let the kids play and enjoy live entertainment by Deb & The Dynamics and Little Eddie and the Fat Fingers. This outdoor festival includes food trucks such as Smokin R's BBQ, Currie's Smokin' Hot BBQ, and Tipsy Cow Homemade Ice Cream as well as food and drink offerings from the Pub & Grill of Ave Maria and Organic Miami Cocktail Company. Car show by the Cool Cruisers of SWFL and Bonita Springs Corvette Club and kid's activities make it an event for the entire family! 
Save the date for The Margarita & Taco Festival. On Saturday, March 20th from 12 – 3PM indulge in tacos and margaritas from our authentic Mexican eatery in town and King's Burritos and Taco Tummy food trucks. Kids activities including Adam's Animal Encounters, a photo booth, balloon art and more for the kids. You won't want to miss Lucha Libra Wrestling or the pet contest during the event as well! 
Safety precautions are in place to ensure the safety of guests, including limiting the number of vendors participating, all activities and vendors are spaced out appropriately, sanitizing stations in place throughout the event along with social distancing signs. Also, we encourage attendees to adhere to CDC guidelines, social distance and wear masks during events. Please give us a call if you have any more questions (239) 352-3902. Visit us on Facebook for more information! 
The main entrance, on Oil Well just west of Camp Keais, leads to the Town Center. Take I-75, exit 111, follow the signs east to Ave Maria, approximately 25 minutes. For more information, please call 239-352-3903.