Town Center Merchants are OPEN and here to serve you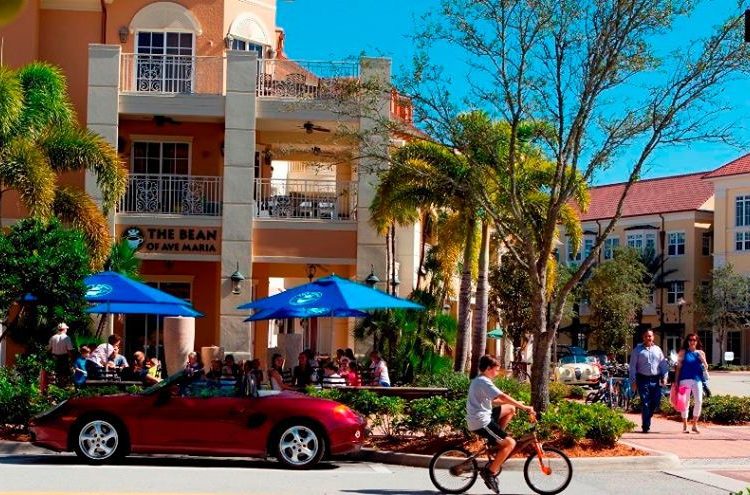 What better time to explore the stunning Ave Maria Town Center as summer comes into full swing. Enjoy a beautiful walk outdoors discovering all this town has to offer from shopping and dining to a wide variety of services that range from massages to dance classes. From over 30 merchants to choose from, there will certainly be something for everyone in the family to enjoy. Listed below are the hours of operations for all of our merchants.
Hours are updated as of July 13, 2020. Safety precautions are in place to ensure the health and safety of guests.
Don't forget to stop into the Ave Maria Information Center to pick up a town brochure and map and plan out your day in Ave!
Open Monday – Friday 9 a.m – 5 p.m.
Saturday – Sunday 10 a.m.-4 p.m.
(239) 352-3903
info@avemaria.com
Ave Maria Dentistry
(239) 919-6930
Monday – Friday 8:00 a.m. – 5:00 p.m.
Facebook
Website
Ave Maria Optical
Coming soon
954-303-0411
Facebook
Website
Braden Clinic
239-867-4395
Monday – Friday 8:00 a.m. – 6:00 p.m.
Saturday 8:00 a.m. – 3:00 p.m.
Closed Sunday
Facebook
Website
Results Care
(239) 455-0117
Currently closed
Facebook
Website
Dog Gone Cleaners
(239) 455-5530
Mon-Saturday 9:00 a.m. – 3:00 p.m.
Closed Sundays
Facebook
Faithful Friends Animal Hospital
(239) 324-4999
Monday, Wednesday and Friday 8:00 a.m. – 3:30 p.m.
Tuesday and Thursday 8:00 a.m. – 6:30 p.m.
Facebook
Website