Hometown Christmas – the community coming together to celebrate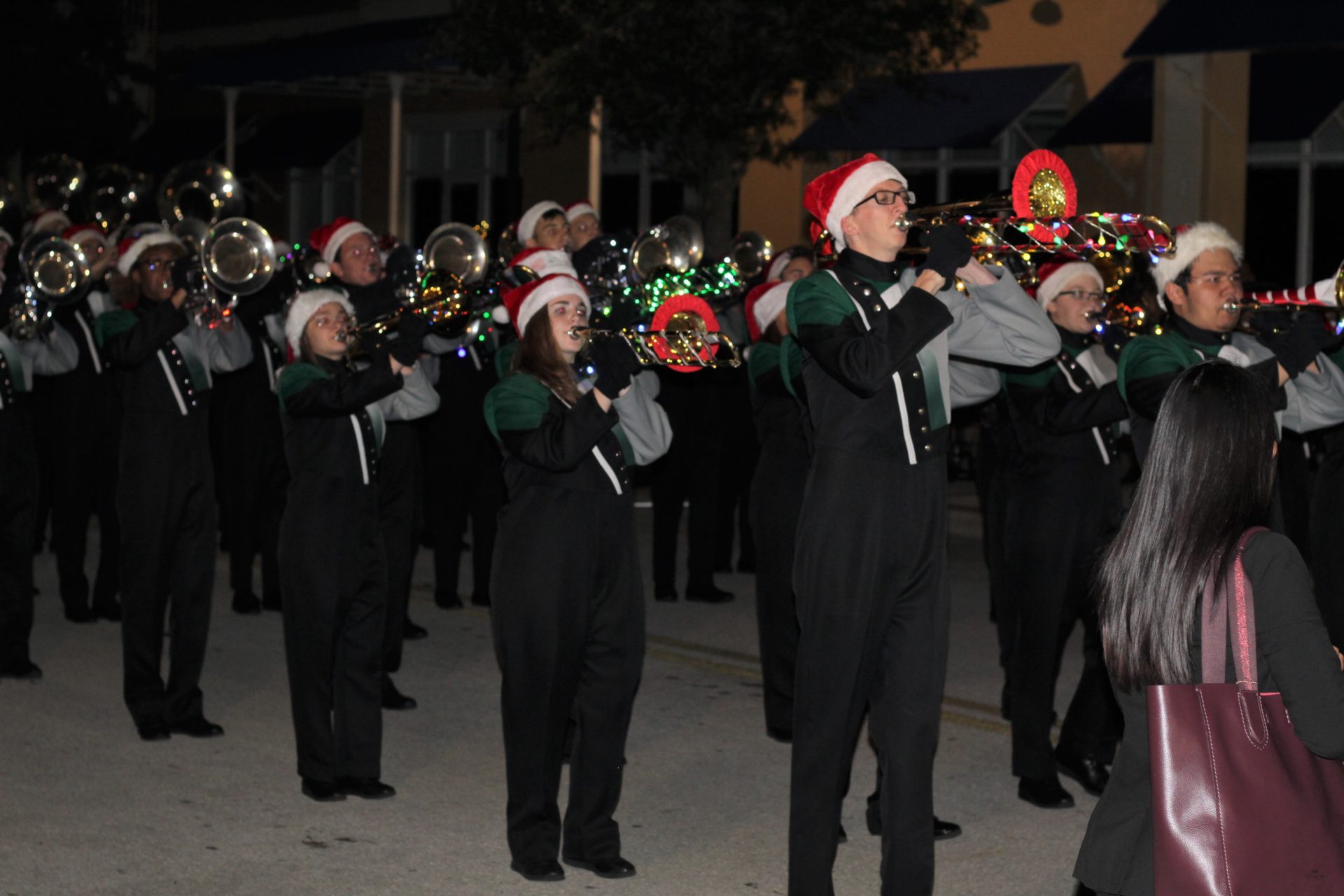 Ave Maria's annual Hometown Christmas is the town's biggest and brightest celebration each year. This season's event, held on December 6th began with the roar of the Palmetto Ridge High School band and drumline marching down the street in Ave Maria's Town Parade. Following the band, other Town Center merchants and organizations cheerfully walked in the parade. The array of holiday-inspired floats lining the street was incredible as thousands of residents and friends watched with glee.
The Secret Ingredient modeled the new winter fashion arrivals, Faithful Friends Animal Hospital brought some pups wearing their festive attire, Orange Jeep Tours decorated the open-air Jeep, Ave Maria University students marched the streets and Ave International School walked with their students and staff as well as Ave Maria Martial Arts, just a few of the many parade participants.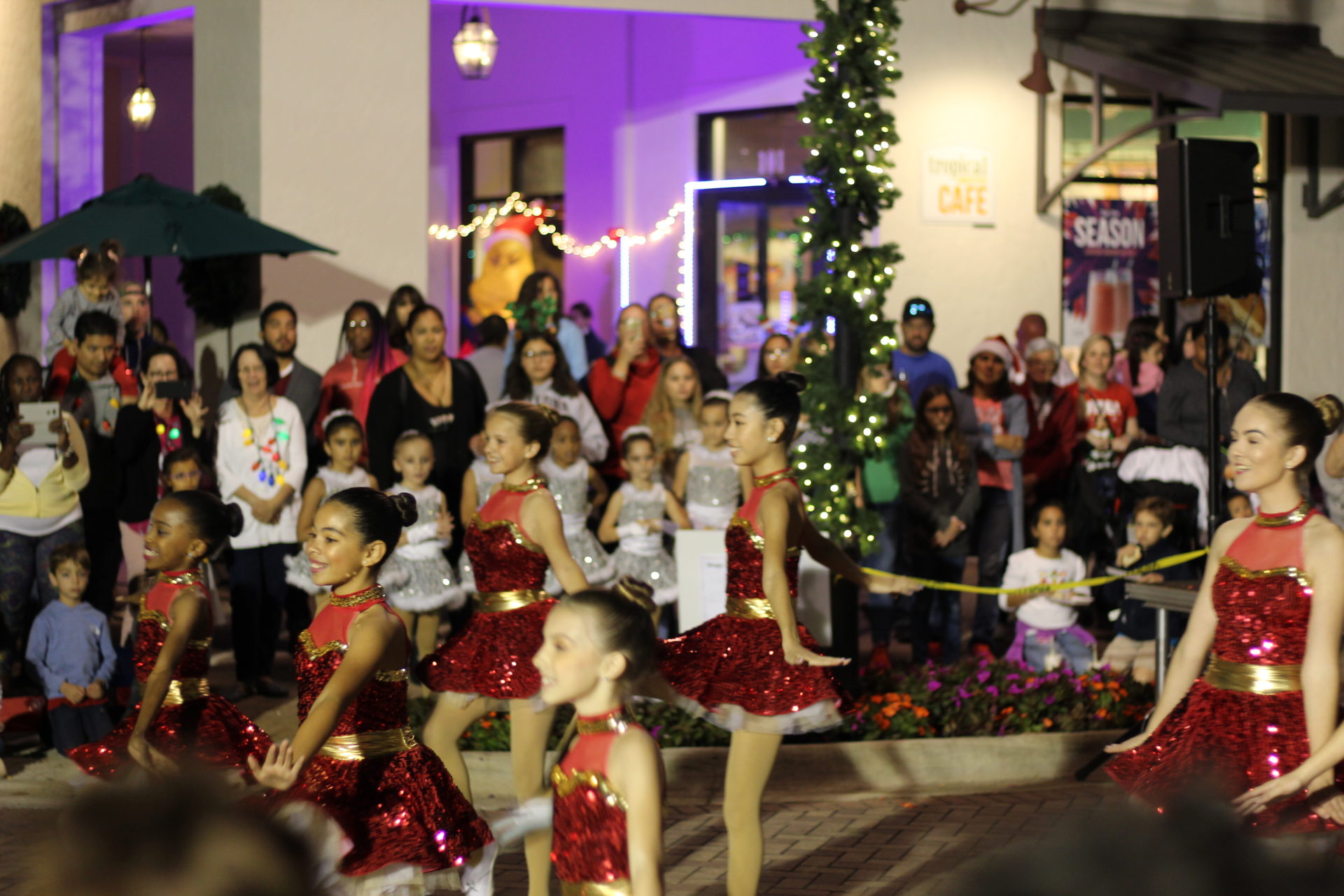 At the stage in the center of town, Ave Maria Dance Academy, Ave Maria Zumba and Christmas Carolers of Ave Maria Winners performed drawing a large crowd. The Hot Flashz Dance Troupe dazzles every year, while one of the Ave Maria residents, DJ D-Flo, always plays the best festive music to keep the party going. You could feel the energy of the multi-generational crowd enjoying the event.
Children had the opportunity to tell Santa what they wished for Christmas and took a picture with he and Mrs. Claus. After grabbing a bite to eat at the several food trucks and restaurants like The Pub, Tropical Smoothie and Gino's Trattoria Per Tutti in the Town Center, it was time to burn off those calories on the outdoor ice-skating rink. Outdoor skating in beautiful Southwest Florida was a treat for all.
All Star Events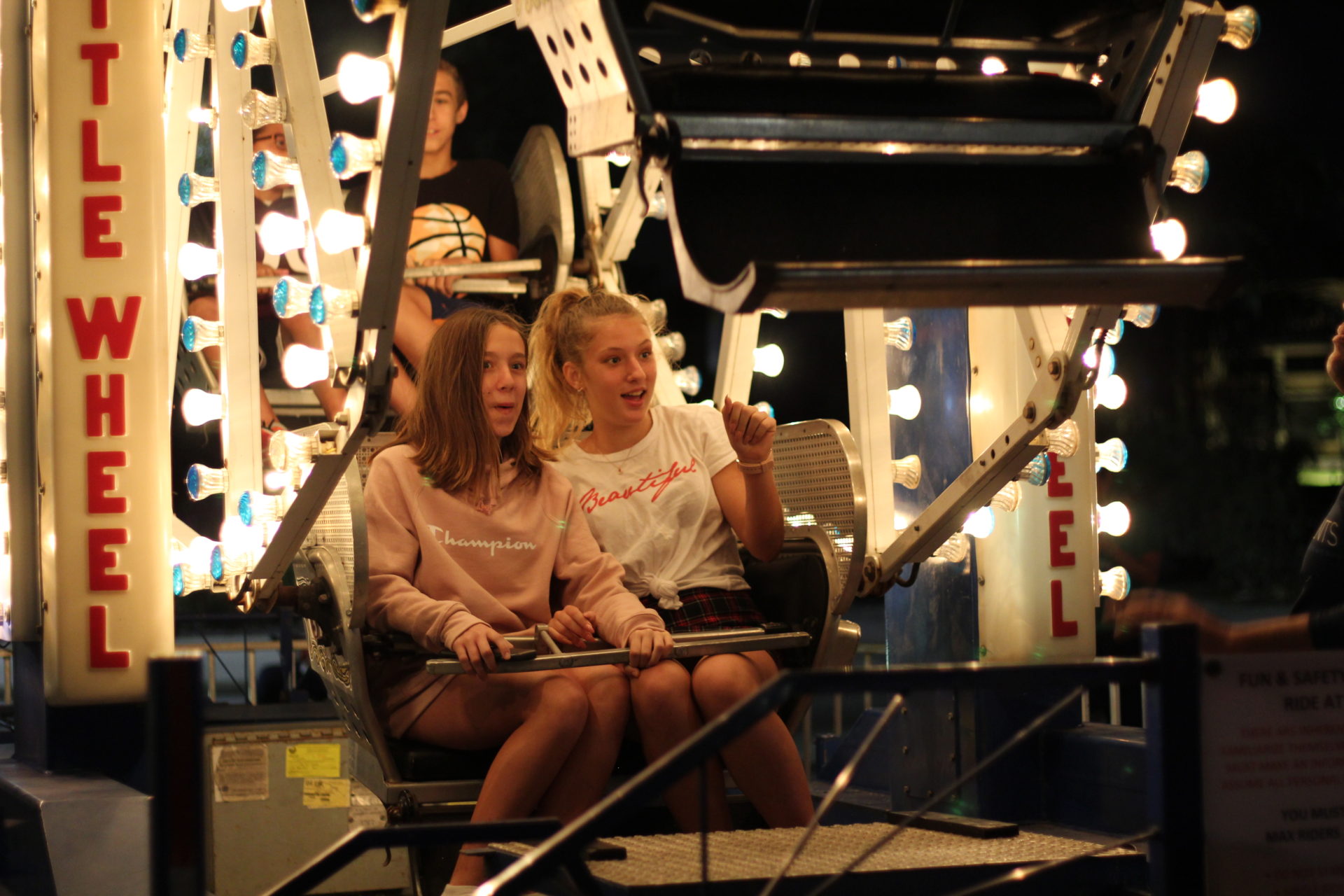 brought rides and inflatables for children of all ages. A new addition this year – a petit Ferris wheel! Memories were being made when the children's faces lit up as they were taken up in the air. Older kids climbed the rock wall and tackled an inflatable obstacle course and slide. Children of all ages enjoyed the night.
When speaking to residents enjoying Hometown Christmas, many referred to Ave Maria as a "Hallmark Town." The Ave Maria lifestyle is unique in the sense that it's more than a place to live, it's a community. In 2020 we will have several events open to the public where you can personally experience Ave Maria, Florida – A Big Kind of Small Town.