OIL WELL CRAFT BEER IN AVE MARIA, FLORIDA NAMED BEST BEER BAR IN FLORIDA SECOND YEAR IN A ROW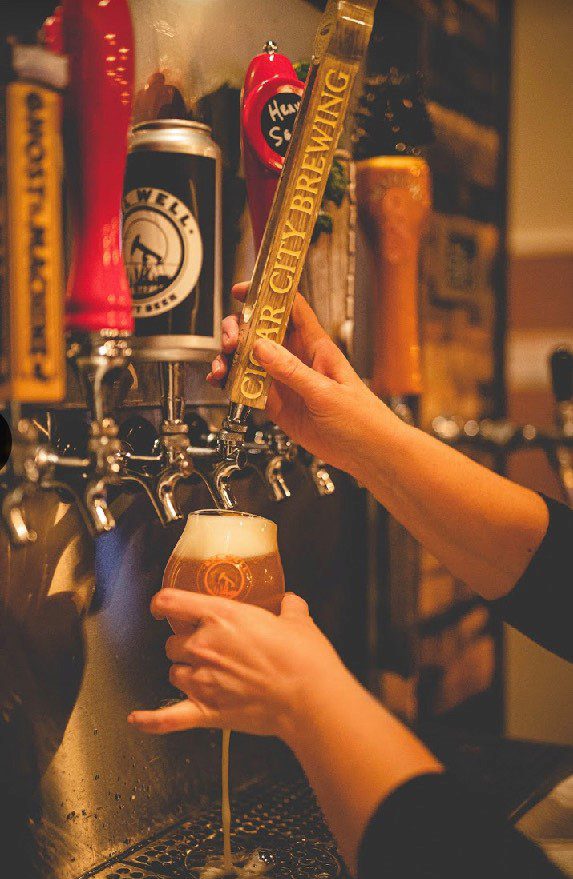 NAPLES, FL., — March 2, 2020 –   The town of Ave Maria, Florida is home to the state's best beer bar according to a recent article in CraftBeer.com. Oil Well Craft Beer was ranked as the number one beer bar in Florida, as voted on by over 6,000 readers in the 2020 Great American Beer Bars survey. According to CraftBeer.com, there are nearly 8,000 breweries in the United States with beer bars continuing to play an important role in the growth of local breweries.
Oil Well Craft Beer is in the heart of Ave Maria and boasts 20 taps of local, unique and difficult to find beers. The beer bar was founded in 2017 and is owned by Matt and Danee Williams who commented, "Thank you to our amazing customers, for honoring us as recipients of this award. We are uplifted and proud to contribute to our community." Ave Maria's Director of Commercial Development, Cee Cee Marinelli stated, "Oil Well Craft Beer is a favorite spot for Ave Maria residents, visitors, and neighbors. They're deeply connected to the community here and with their new expansion are hosting even more fun events in their taproom. We're thrilled that they've been named Best Beer Bar in Florida for the second year in a row."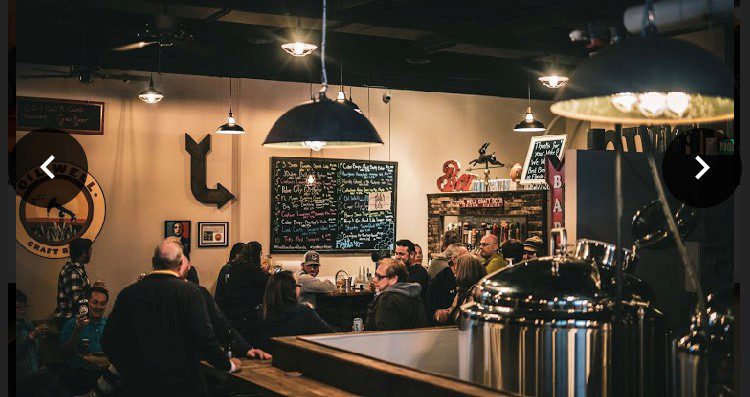 Oil Well Craft Beer hosts several special events every month including food trucks, live music, happy hour, and holiday-themed events. March includes Free Bingo, St. Patrick's Day Celebration, Brewery Bus Tour, and fundraisers for local organizations.
Oil Well Craft Beer is located in the Ave Maria Park of Commerce at 5334 Ave Maria Blvd, Ave Maria, Florida 34142 and is open Tuesday through Thursday from 2:00 p.m. – 10:00 p.m., Friday from 2:00 p.m. – 11 p.m., Saturday from 12:00 p.m. – 11:00 p.m., and Closed on Sundays and Mondays. Learn more at https://www.oilwellcraftbeer.com.
ABOUT & DIRECTIONS
Ave Maria has been named 2019, 2018, 2017, 2016, and 2015 Community of the Year, the Top Selling Single-Family Home Community in Southwest Florida, a Top 35 Master Planned Community in the United States, and its active adult community, Del Webb Naples, has been named a Top 20 Places to Retire. Located in southwest Florida, minutes from the beaches and cultural attractions of Naples, Ave Maria is a self-sustaining town including shopping and dining, employment opportunities, parks and recreation, and is zoned for all A-rated Collier County public schools.  At its build-out, the town will include up to 11,000 residences, and 1.7 million square feet of retail, office, and business park uses in its 4,000 acres.  Ave Maria is located at the intersection of Oil Well and Camp Keais Roads in Eastern Collier County.  The main entrance, on Oil Well just west of Camp Keais, leads to the Town Center. Take I-75, exit 111, follow the signs east to Ave Maria, approximately 20 minutes. For more information, please visit our home page or call 239-352-3903.
###