Residents Giving Back to show that "Ave Cares" 
The Ave Maria, Florida community is home to residents who truly care about those around them. Throughout the year and especially during these unprecedented times, our compassionate residents have come together to form different outreach initiatives to give back to those who need it the most. Whether it is the elderly, those at-risk, or neighboring towns who lack essential supplies, our residents have rose to the challenge. Because of the many outreach efforts in our community, the Ave Maria Master Association Lifestyle Department has launched the "Ave Cares" program to encompass all these happenings under one umbrella organization. 
Most recently, "Ave Cares" have put together outreaches like "Letters of Love for Seniors," Guadalupe school supplies drive, high school student's graduation celebration, and a food and essential supplies drive for residents of Farm Worker Village.  
Farm Worker Village receives supplies from Ave Maria Residents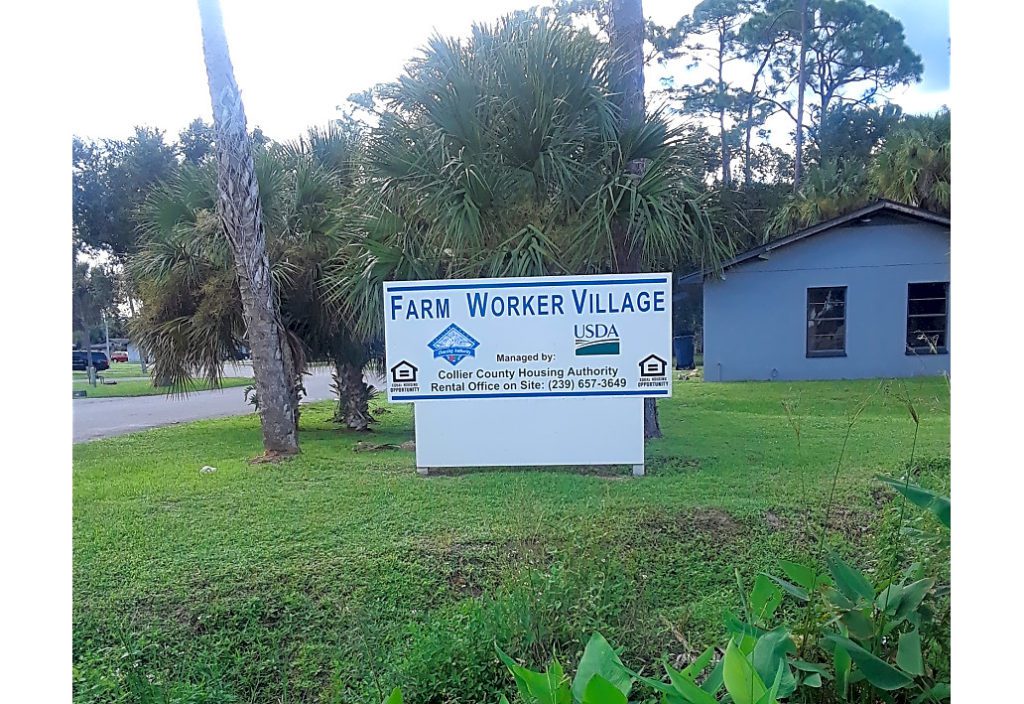 Over Memorial Day weekend, the residents of Ave Maria, Florida including the Del Webb Naples Knights of Columbus held The Farm Worker Village fundraiser.
Because of the pandemic, families living in Farm Worker Village were unable to access a food kitchen in Immokalee. To help these residents, "Ave Cares" coordinated a donation of four van loads of food, diapers and essential supplies.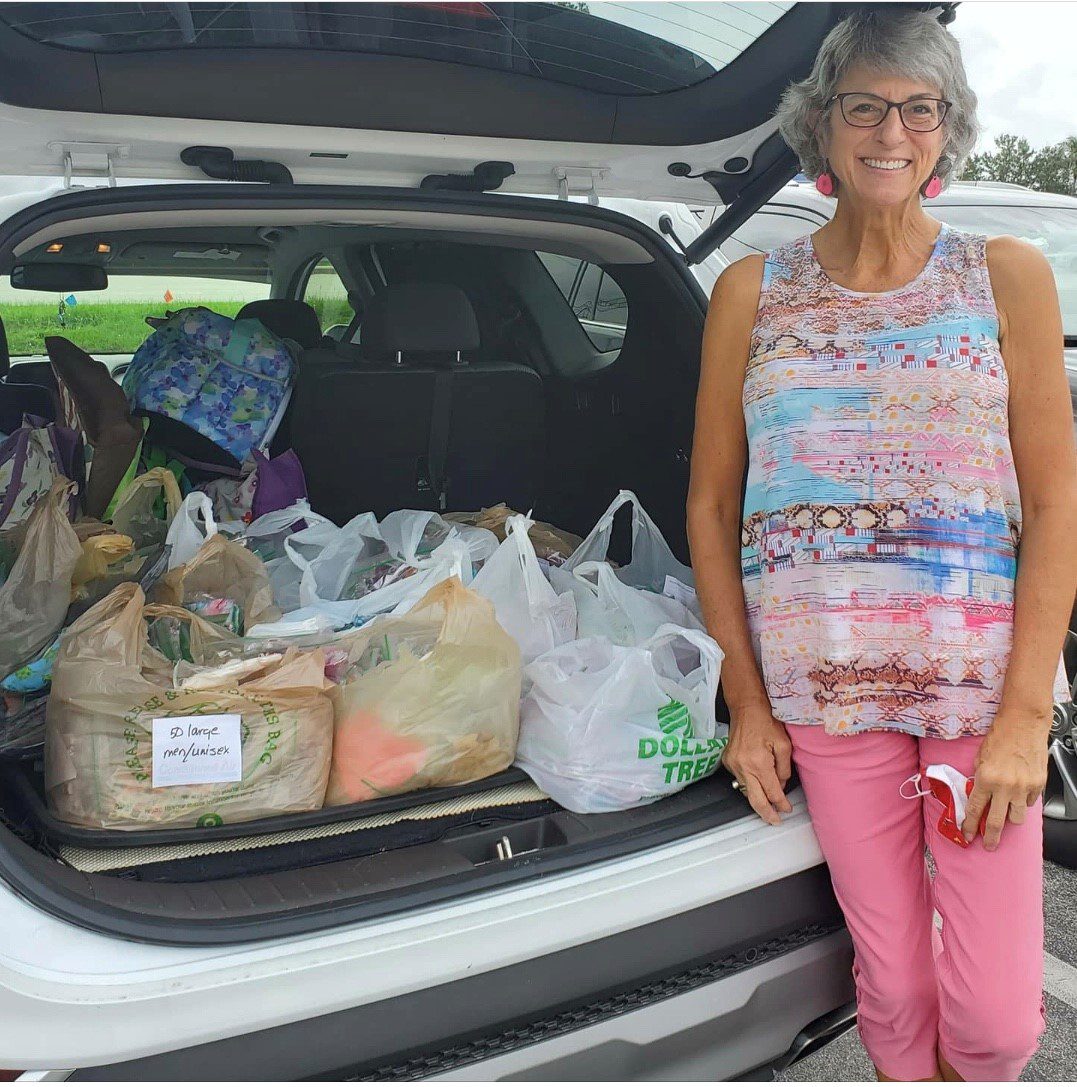 Ave Maria community donates 3,000 plus handmade masks
When masks were in short supply, a member of the Ave Maria Quilting Group, Susan Wheeler, worked with volunteers to make handmade, protective masks.
This outreach quickly became a town-wide effort where the Ave Maria residents, Ave Maria Parish, and Ave Maria University came together to make this a huge outreach. A total of 3,621 masks have been donated during this pandemic! They have donated much needed masks to the neighboring town of Immokalee, Farm Worker Village, a nearby hospital, the local fire department, the women's shelter, the health department, and local non-profits including the Guadalupe Center.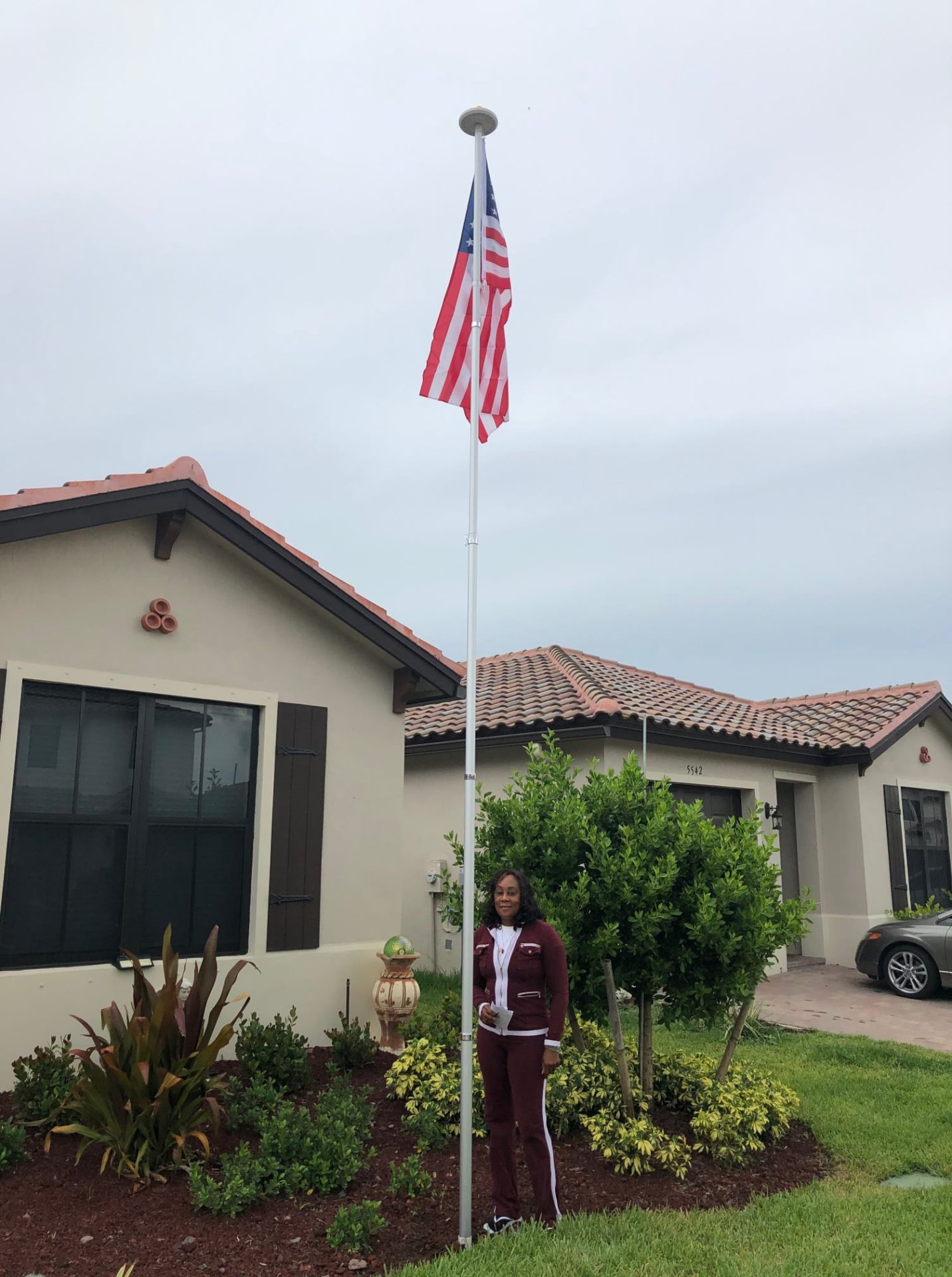 Flagpoles for Veterans 
The members of Ave Maria, Florida Veterans Association are spearheading another outreach in the community – Flagpoles for Veterans. This initiative was made possible because of the successful collaboration with the Ave Maria Master Association and the generous contributions from local individuals and businesses. Flagpoles for Veterans have installed 100 American flags/flagpoles (both free-standing and wall-mounted) for Veterans and residents of Ave Maria, Florida in Del Webb Naples, Avalon Park, Emerson Park, Maple Ridge & Maple Ridge Ave Maria Estates, Silverwood, Coquina and Hampton Village. 
Often times when a recipient is informed that they are being gifted a flagpole, the veteran offers to 'pay it forward', with a like donation to provide another veteran with a flagpole.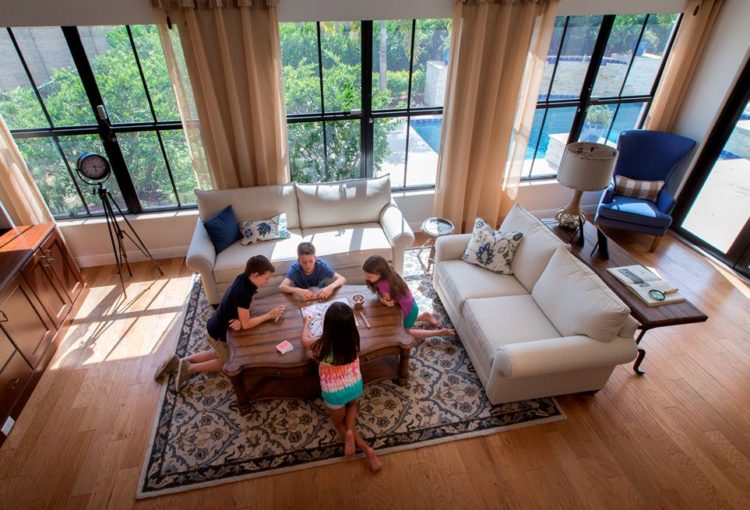 About the Town
Ave Maria, Florida is an award-winning master-planned community between Fort Lauderdale and Naples, Florida. With record-breaking new home sales, in addition to ample lifestyle amenities, scenic walking and biking paths, and spacious floor plans from four home builders in town, there is something for every family, lifestyle and dream.