First impressions of Ave Maria Florida
It takes a mere seven seconds to make a first impression. As human beings we decide how we feel relatively quickly. On occasion, our first impressions might be very different than what we anticipated. Have you ever discovered a feeling right away when driving into a town? David and Sherry Hodges experienced this and shared their story about their first impressions of Ave Maria, Florida.
"Driving into the entrance of Ave Maria, Florida our first impressions were this peaceful, inviting, and relaxing feeling. Coming from Naples, we just knew this could potentially be our future home. We learned a lot about Ave Maria but didn't fully understand the town and what it can offer for our family until we arrived," Shared David and Sherry Hodges.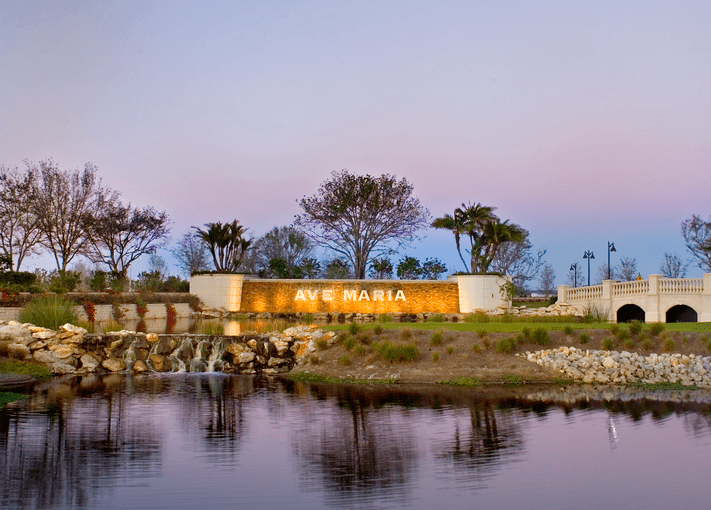 In Ave Maria's Town Center, visitors and residents alike truly understand the Big Kind of Small Town sense of community. There are children playing and riding bicycles, families eating lunch together and enjoying quality time and people enjoying events on the weekends. Some who visit the Town Center can vision themselves buying a home in Florida and fitting in nicely to the Ave Maria lifestyle.
"We stopped into to the three sales centers in town, CC Homes, Pulte Homes and Del Webb, to see homes for sale. There were plenty of Ave Maria homes in our budget. We looked at the neighborhoods Hampton Village, Maple Ridge and Emerson Park. There were floor plans from one-story to two-story, three bedrooms to five bedrooms. It was not an easy decision to choose one because all the floor plans were wonderful. We love how we could choose the best option for us and be able to afford new construction in Florida, especially in Collier County," said David and Sherry Hodges. They decided on a new home in Emerson Park.
The builder that the couple chose builds in other communities, but with a much higher price tag. They discovered that the same house with the exact same floor plan they chose in Ave Maria, Florida was $30,000 less than other neighborhoods. "This savings was a no brainer," said David and Sherry. "But honestly, we would have paid a little more to be in this new development in Florida that we fell in love with."
Now living in Ave Maria, Florida, their daughter attends the Donahue Academy school which is located in town. They loved the location of their home especially because they can see the school from their house. "We love that we are nice and close and in walking distance, like many other things in town. In the morning she is ready to walk out the door and excited for school! We don't have to twist her arm to get going to the school at all, she loves it which is a blessing for us," exclaimed David and Sherry. Their daughter quickly became involved with their athletics program and is on the soccer team. They also enjoy attending the baseball games together as a family.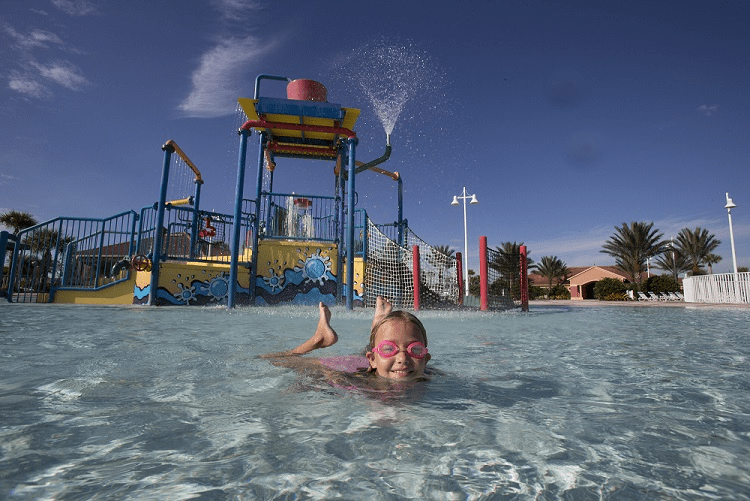 "One of our favorite amenities is the water park here in Ave Maria. We love it and are there all the time. There's the playground that we like to use as well. It's amazing to see the growth that has occurred since we have been here in the last year and a half. Especially now with more builders coming out here and offering new construction in Florida where families can afford their dream home."