WAY OUT TOYS & GAMES, A NEW COLLECTIBLE HOBBY STORE, OPENING IN THE AVE MARIA TOWN CENTER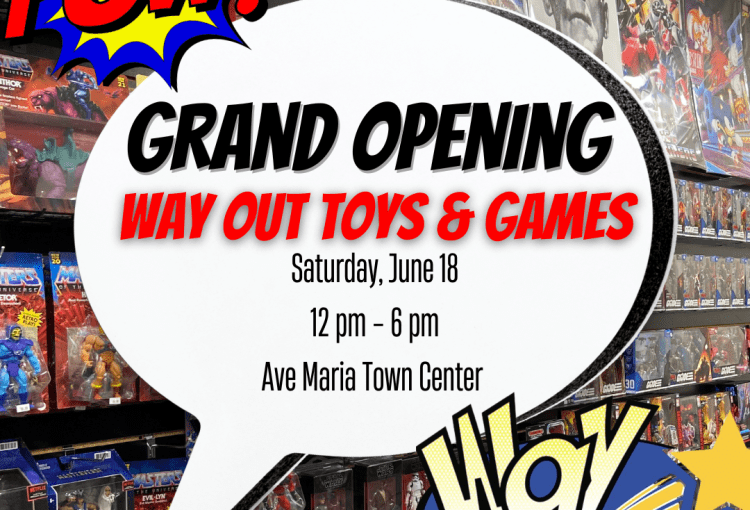 NAPLES, FL – June 14, 2022 – The grand opening of Southwest Florida's newest collectible toy and game store, Way Out Toys & Games, will be held on Saturday, June 18th from 12:00 p.m. – 6:00 p.m. with a ribbon cutting ceremony promptly at 11:30 a.m. Way Out Toys & Games carries thousands of great comics, movie posters, toys, action figures, collectible card games and more.
The first 50 families to arrive will receive free gift bags filled with coupons, Pokémon cards, promo items and other fun surprises! All kids will receive free Pokémon stickers, while supplies last. Pinball machines are also available for play and purchase including Teenage Mutant Ninja Turtles, Jurassic Park and Deadpool.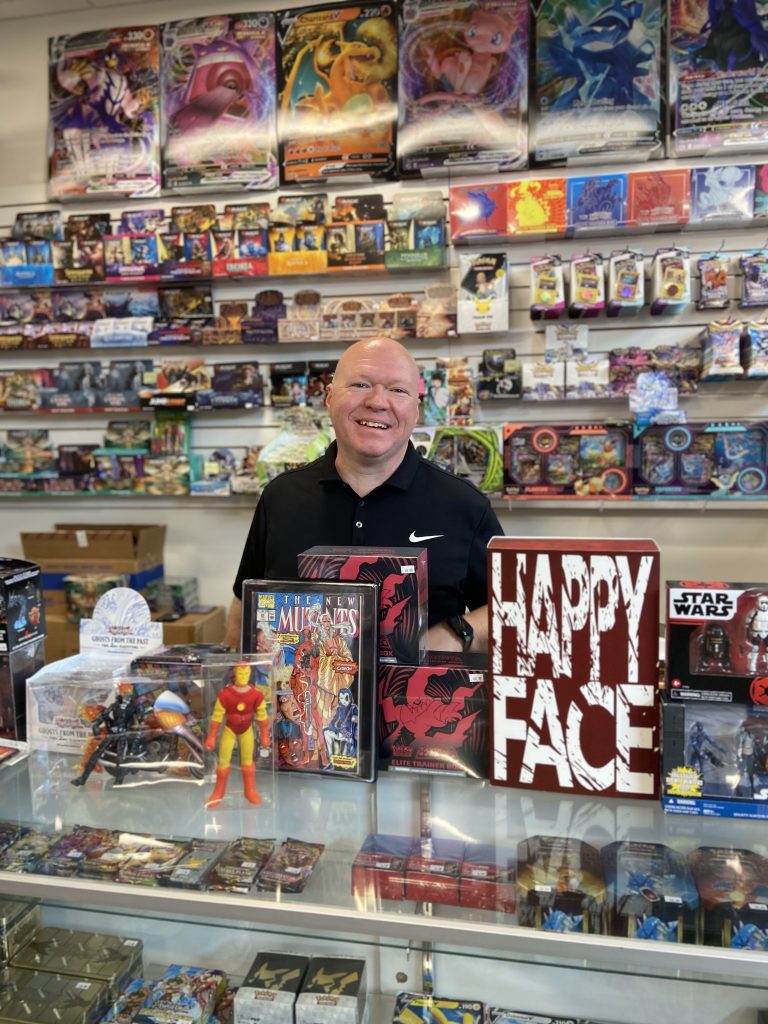 "When I was a kid, collectible games and toys was a niche culture and now, it is the culture," said Shawn Jones, owner of Way Out Toys & Games. "I am excited to open in Ave Maria and share my passion for collectible toys and games with the community. There really is something for everyone and every generation to enjoy."
The new store is located in the Town Center, a shopping and dining destination with over 40 businesses, including retail shops, restaurants and services within the master-planned community of Ave Maria.
Way Out Toys & Games is located at 5064 Annunciation Circle, Suite 107, Ave Maria, Florida 34142 with limited summer hours of Friday – Sunday 12:00 p.m. to 6:00 p.m.
For more information, please follow them on  Facebook @WayOutToysAndGames.
ABOUT & DIRECTIONS
Ave Maria has been named a Top 25 Master Planned Community in the United States, 2015-2021 Community of the Year, the Top Selling Single-Family Home Community in Southwest Florida, and its active adult community, Del Webb Naples, has been named a Top 20 Places to Retire. Located in southwest Florida, Ave Maria is a self-sustaining town including shopping and dining, employment opportunities, parks and recreation, and is zoned for all A-rated Collier County public schools.  At its build out, the town will include up to 11,000 residences, and 1.8 million square feet of retail, office, and business park uses in its 4,000 acres.  Ave Maria is located at the intersection of Oil Well and Camp Keais Roads in Eastern Collier County.  The main entrance, on Oil Well just west of Camp Keais, leads to the Town Center. Take I-75, exit 111, follow the signs east to Ave Maria, approximately 25 minutes. For more information, please visit  or call 239-352-3903.
###